3X Colorful M BMW Crystal Gear Shift Set: Nowhere else you can find a BMW Crystal Gear Shift with such a personality. It is made by the mold with the original car data, and it 100% fits your car. It does not affect any functional uses of the original car and the surface is glittering and translucent, giving you a luxurious experience.
Good Touch: Covered by a high-quality diamond cut lead-free crystal (Similar to Swarovski Crystal). The illuminated colorful M logo is perfectly embedded in crystal, making the entire interior environment more sporty. It reminds us all the time that this is a powerful BMW.
Safe & non-destructive installation.
No additional programming is required.
Exquisite cutting technology,  34 crystal facets in total.
---
Purchase Notes
Please send us a photo of your center console after placing the order. In order to fit your car perfectly. (By Email, Whatsapp, or Message is ok)
If your BMW is equipped with the original ambient light, the crystal shifter can synchronize the color of the ambient light.
Please contact us when you receive our crystal gear shifter, and we will send the installation video to you according to your car model.
---
Specification
Brand Name: Coolshiftknobs
Type: BMW Crystal Gear Shift
Logo: Colorful M
Material: Crystal + Metal
Single Gross weight: 0.6 kg
Package: Include Crystal Gear shift, Start/Stop button, and Multimedia control button.
---
---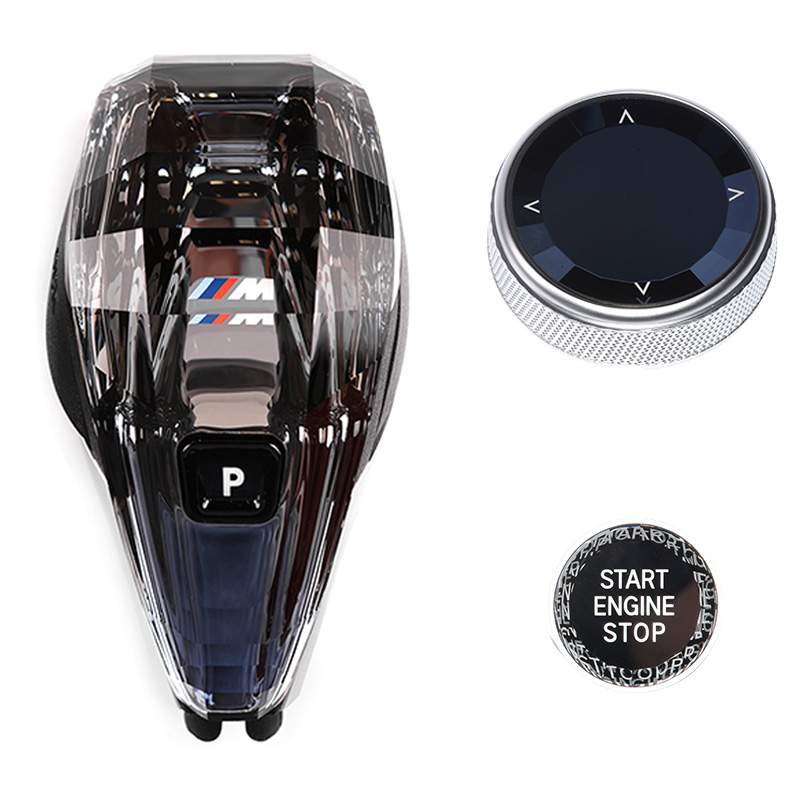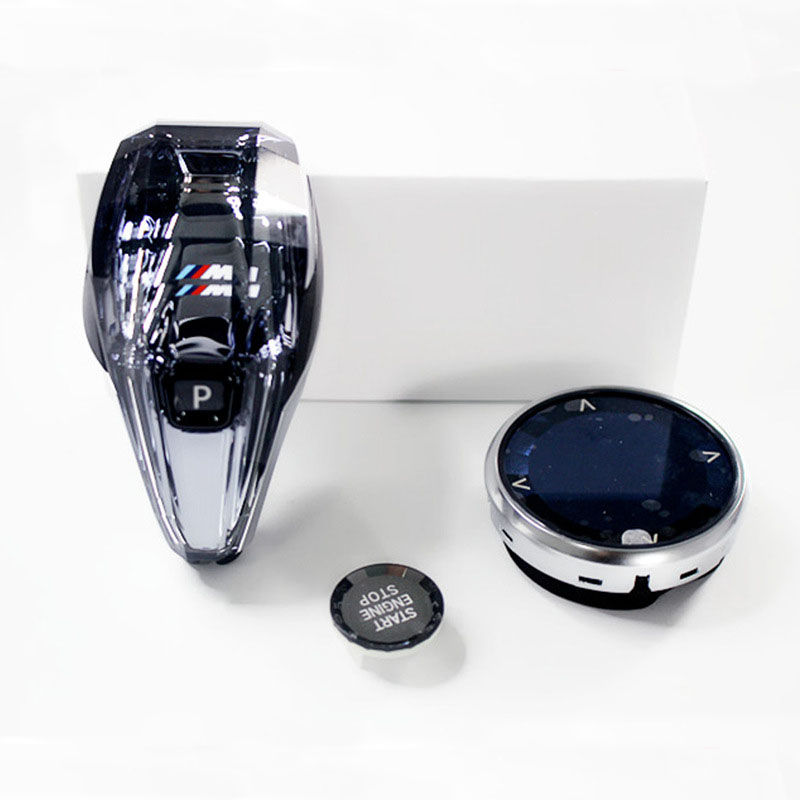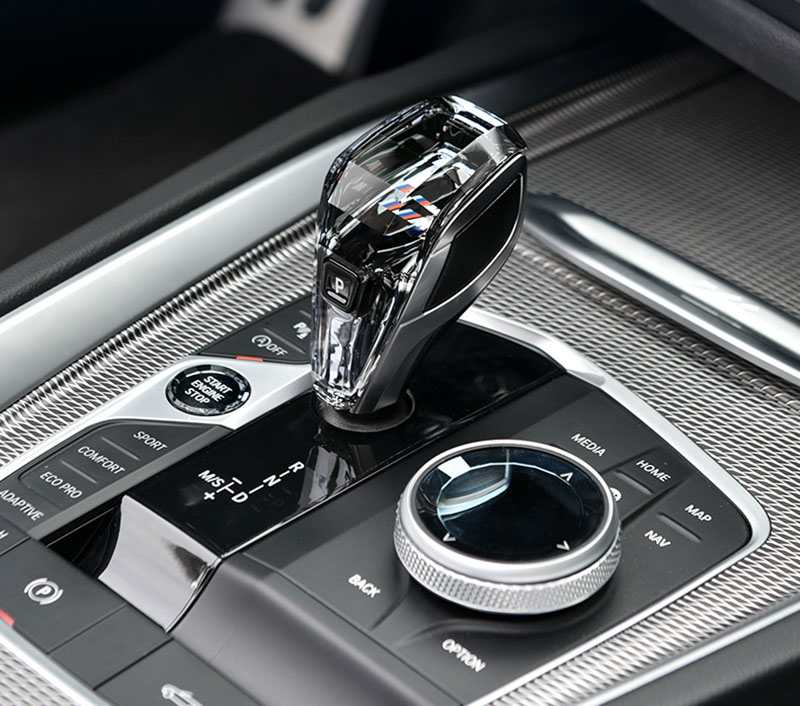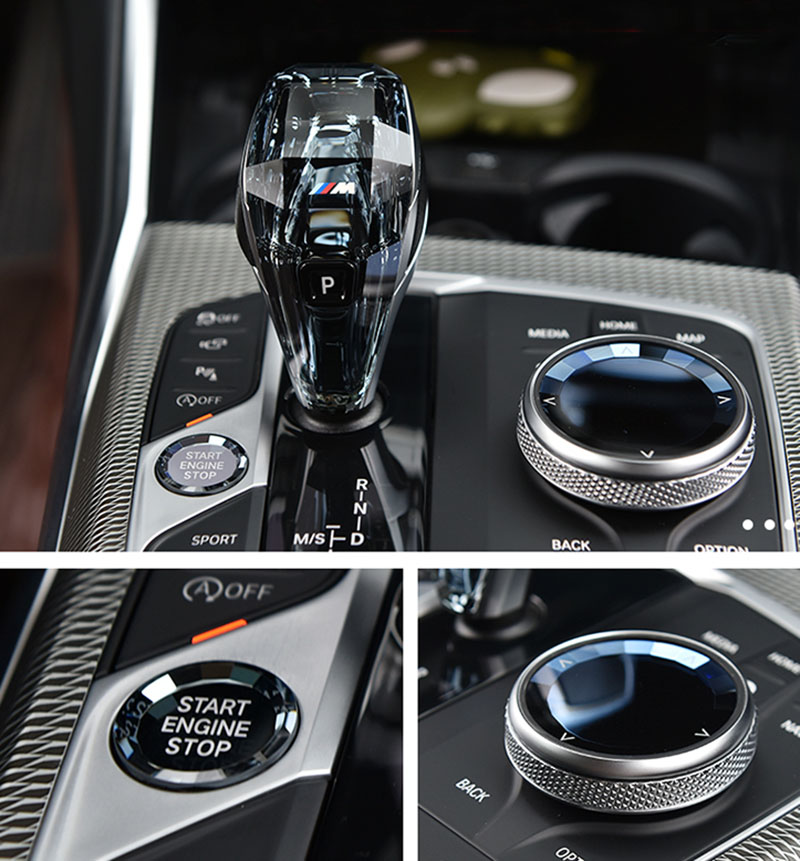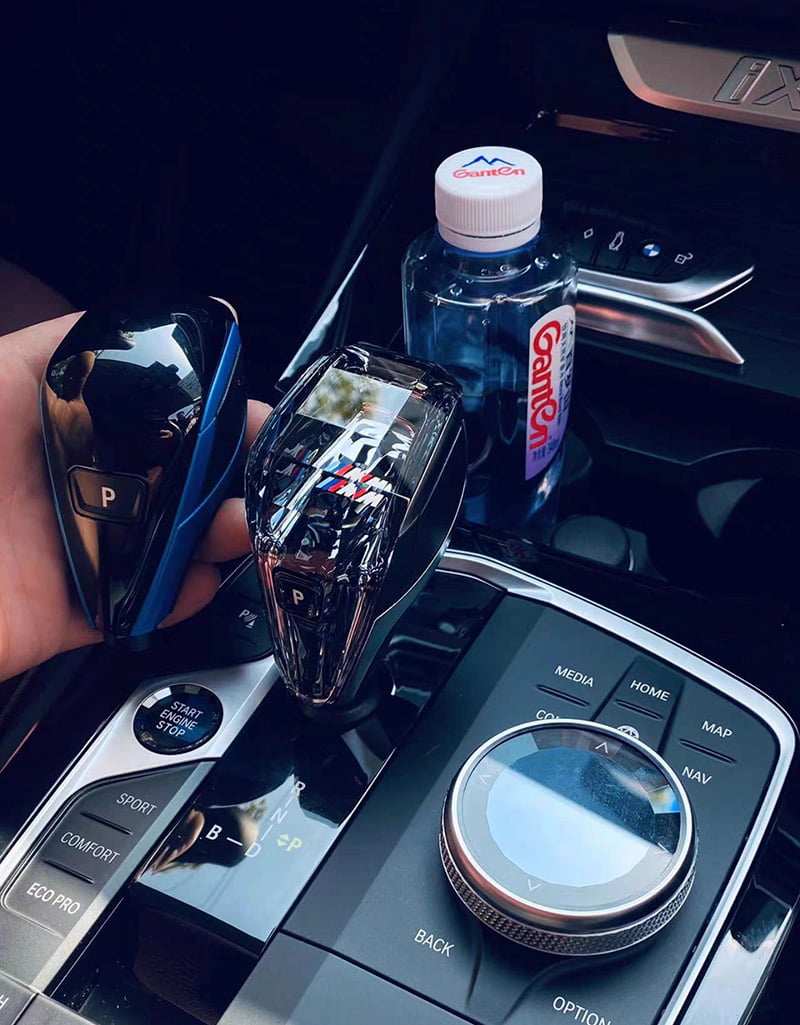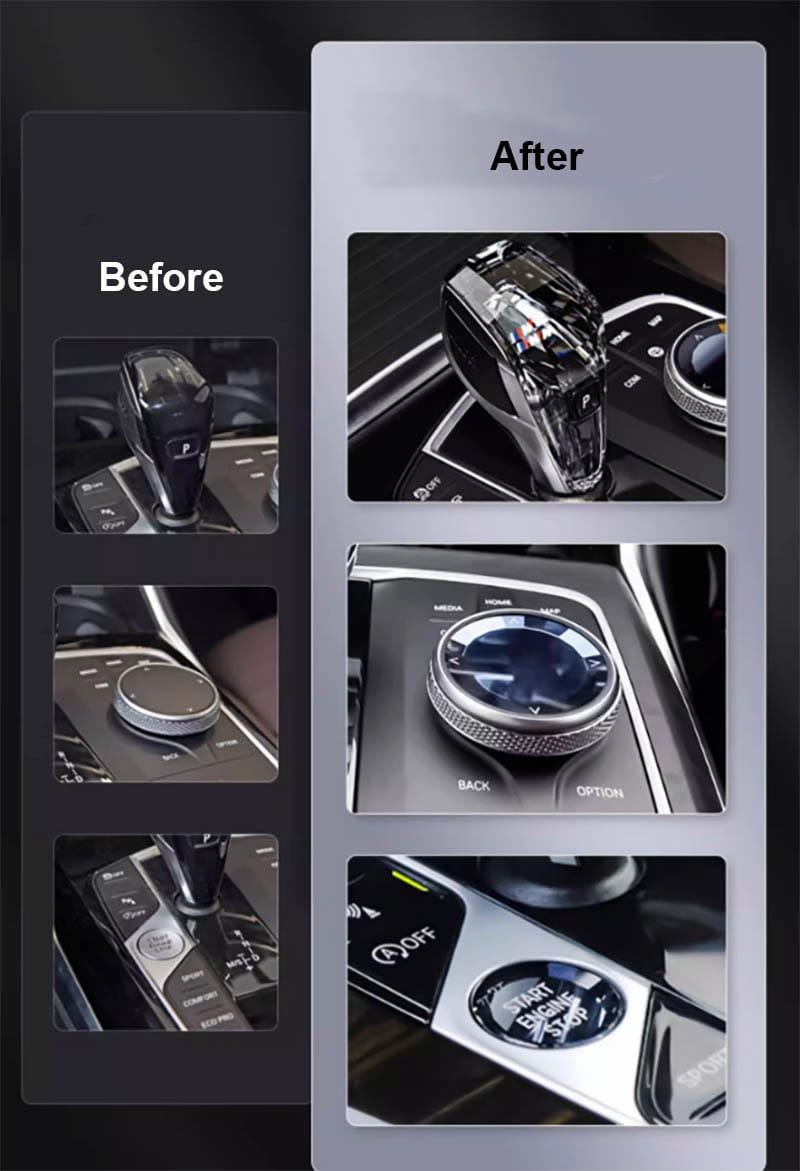 ---
Applicable Models BMW Crystal Gear Shift
X5 G05 2019-2022

X6 G06 2020-2022

X7 G07 2019-2022

X3 X4 2022

X3 X4 2023

X3iX3 G01 G08 2018-2021

X4 G02 2016-2021

X1 F48 F49 2020-2021

X2 F39 2020-2021

Z4 G29 2019-2021

i8 I12 I15 2014-2021

X5 F15 2013-2018

X6 F16 2013-2019

X3 F25 2013-2016

X4 F26 2013-2016

X5 X6 E70 E71 2004-2012

3 Series G20G28 2020-2022

4 Series G22G23 2021-2022

1 Series F40 2021

2 Series F44 2021

5 Series G30 G38 2018-2021

6 Series G32 2017-2021

7 Series G11 G12 2016-2021

8 Series G14 G15 G16 2019-2021

7 Series F01 F04 F02 2011-2014

6 Series F06 F12 F13 2013-2017

5 Series F10 F11 F18 2013-2017

4 Series F32 F33 F36 2013-2020

3 Series F31 F34 F30 F35 2013-2019

2 Series F22 F23 2014-2019

1 Series F20 F21 2013-2018

1 Series F52 2020-2021

2 Series F45 F46 2018-2019
---