3X BMW Crystal Shifter RND Logo Set: Nowhere else can you find a BMW Crystal Shifter with such a personality. LED lights are built inside and display gear changes. It is made by opening the mold with the original car, and the size is consistent with the original car without leaving gaps. It does not affect the functional use of the original car and the surface is glittering and translucent, giving you a luxurious experience.
The perfect combination of technology and comfort. It is the choice of your supreme life.
Good Touch: Covered by a high-quality diamond cut lead-free crystal and smooth metal materials. Upgrading the appearance of your BMW for a better driving experience.
Safe & non-destructive installation.
No additional programming is required.
The Independent chip displays the original car gear.
Exquisite cutting technology,  34 crystal facets in total.
---
Purchase Notes
Please send us a photo of your center console after placing the order. In order to fit your car perfectly. (By Email, Whatsapp, or Message is ok)
If your BMW is equipped with the original ambient light, the crystal shifter knob can synchronize the color of the ambient light.
Please contact us when you receive the BMW crystal shifter, and we will send the installation video to you according to your car model.
---
Specification
Brand Name: Coolshiftknobs
Type: BMW Crystal Shifter
Logo: RND + M
Material: Crystal + Metal
Single Gross weight: 0.6 kg
Package: Include Crystal shift knob, Start/Stop button, and Multimedia control button.
---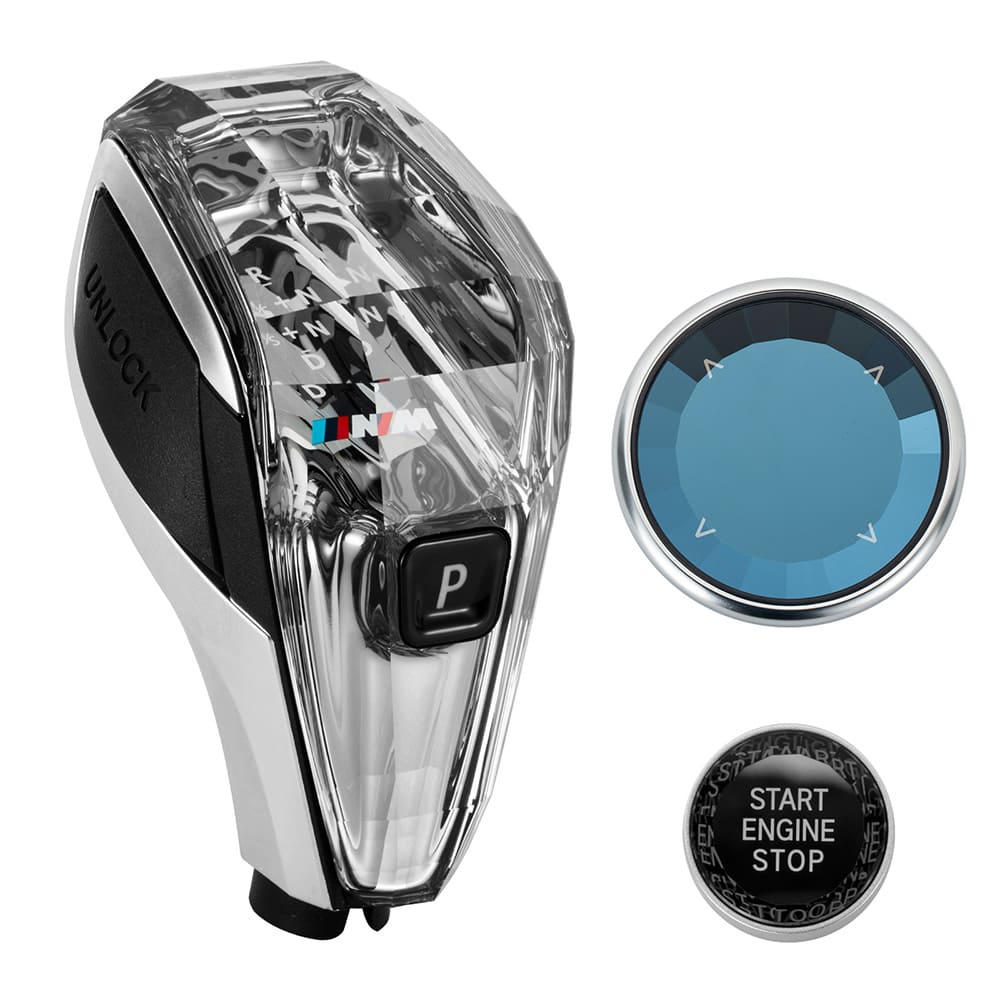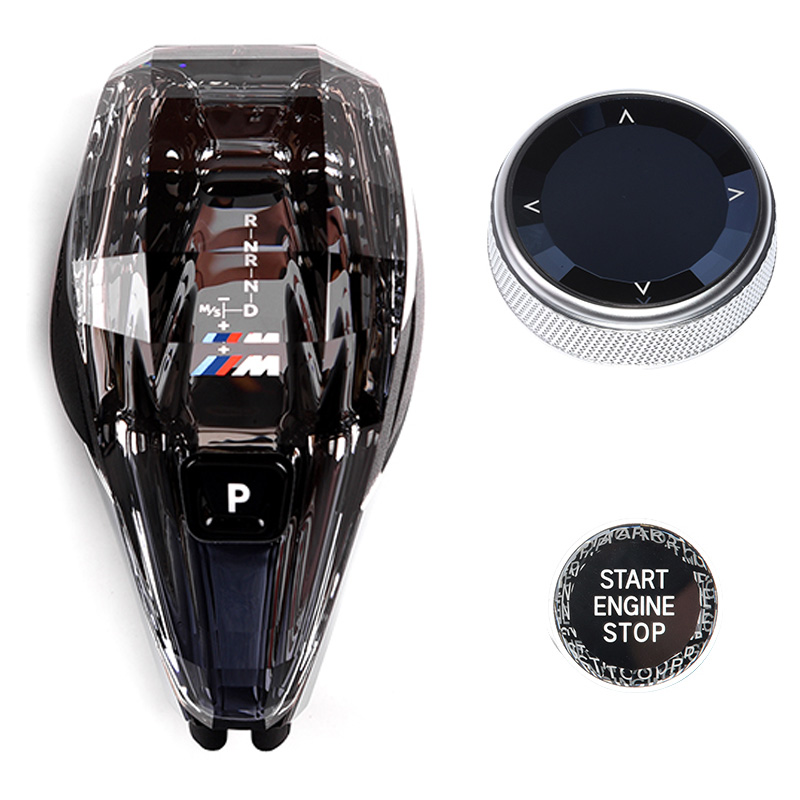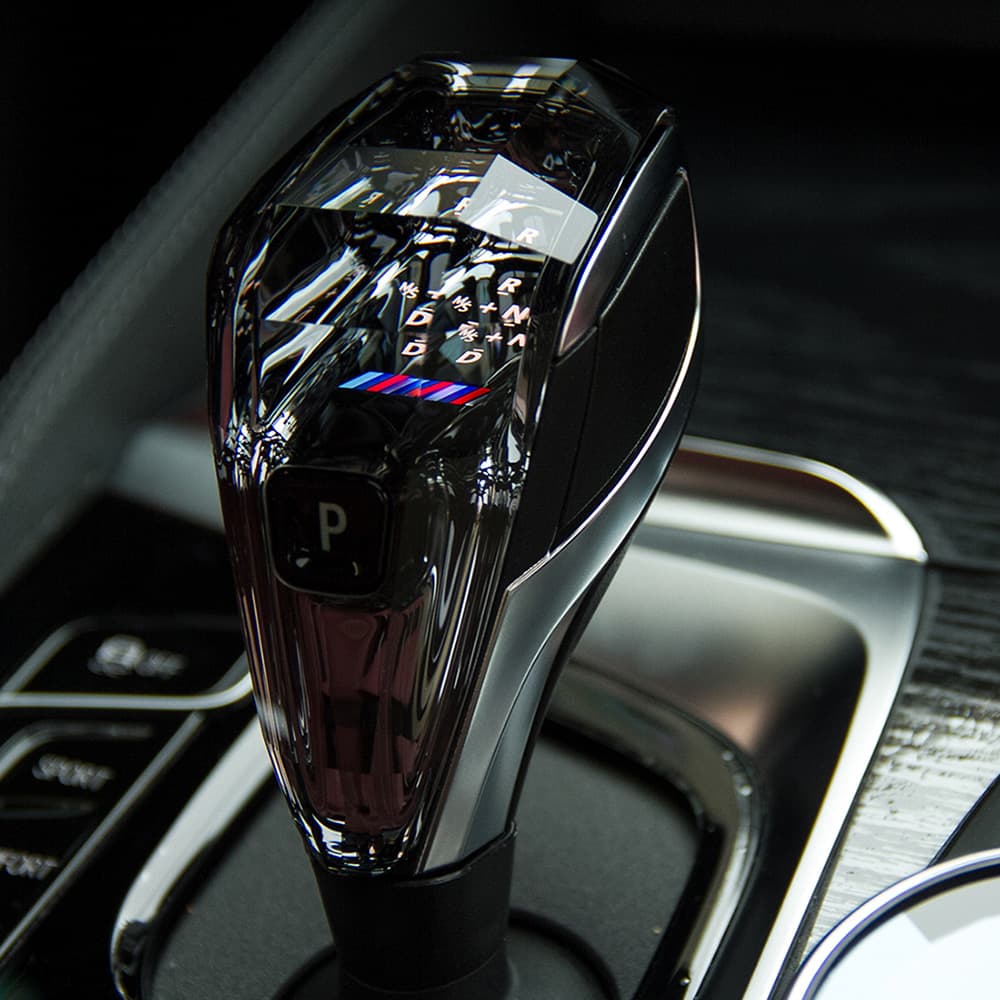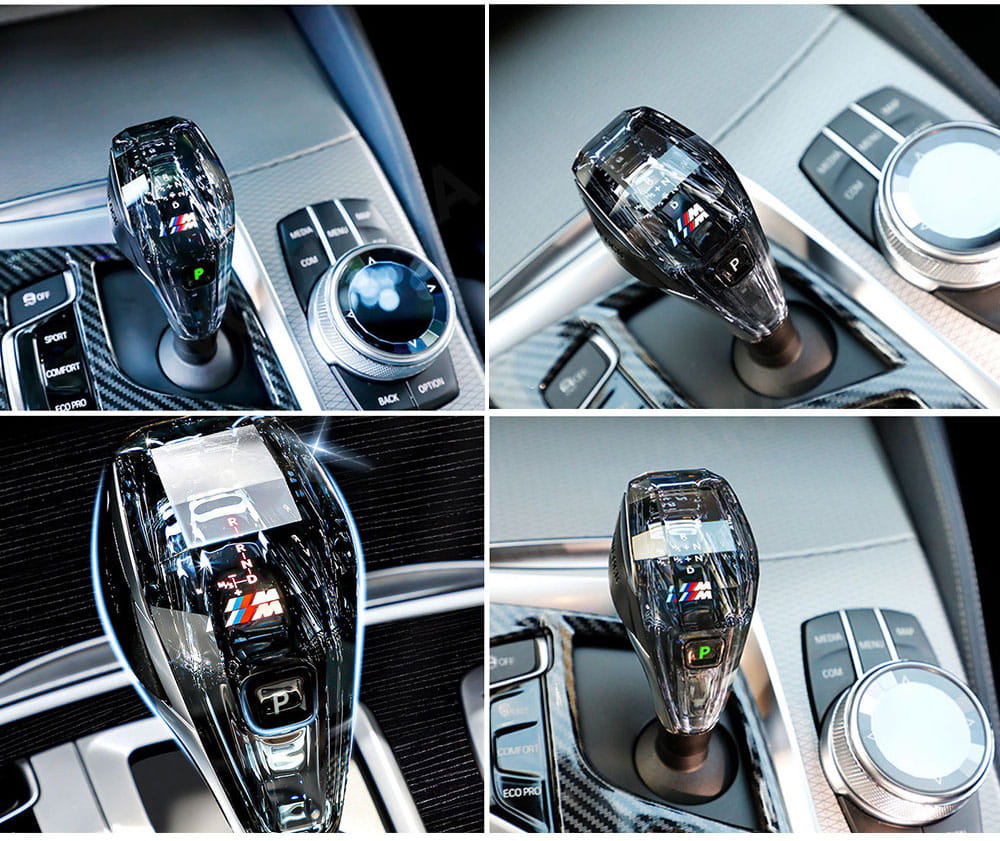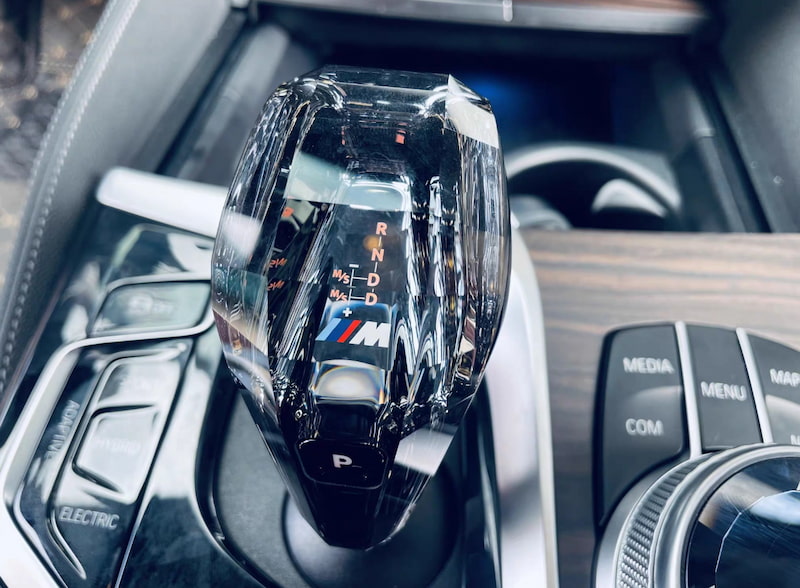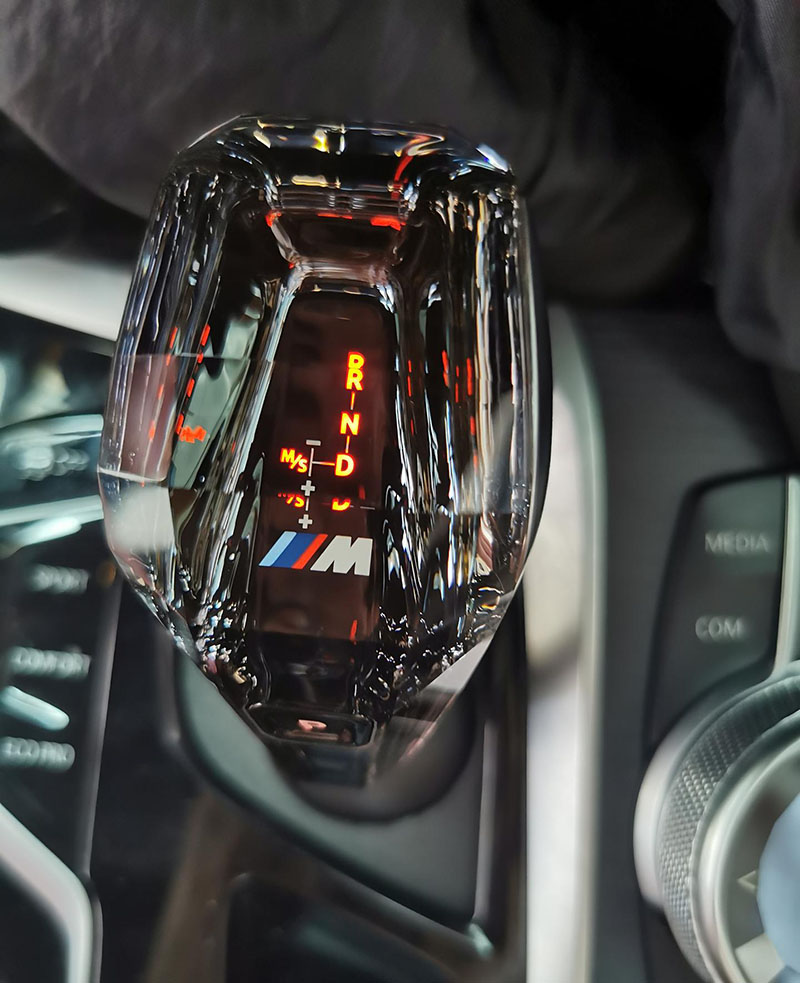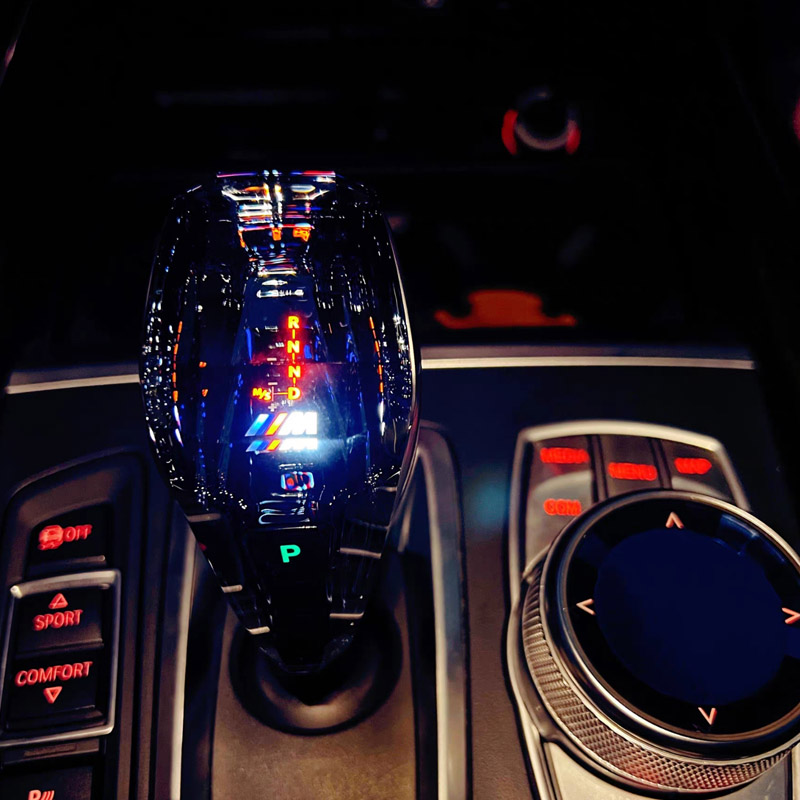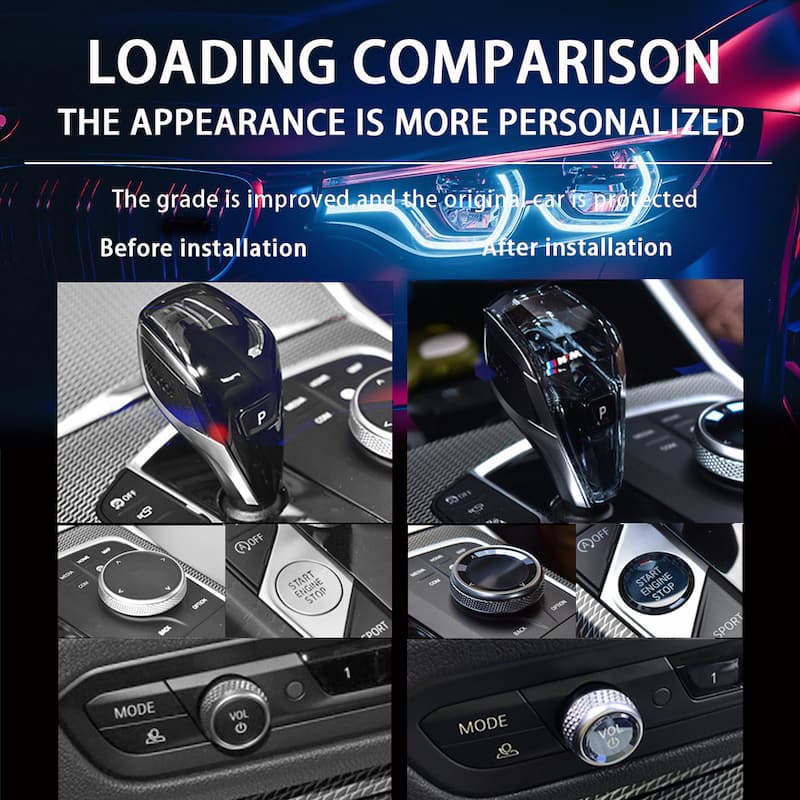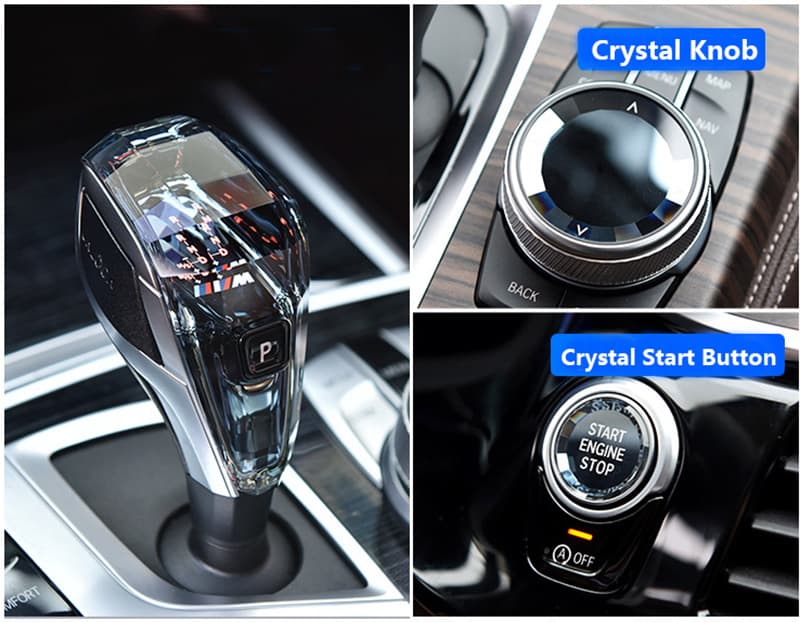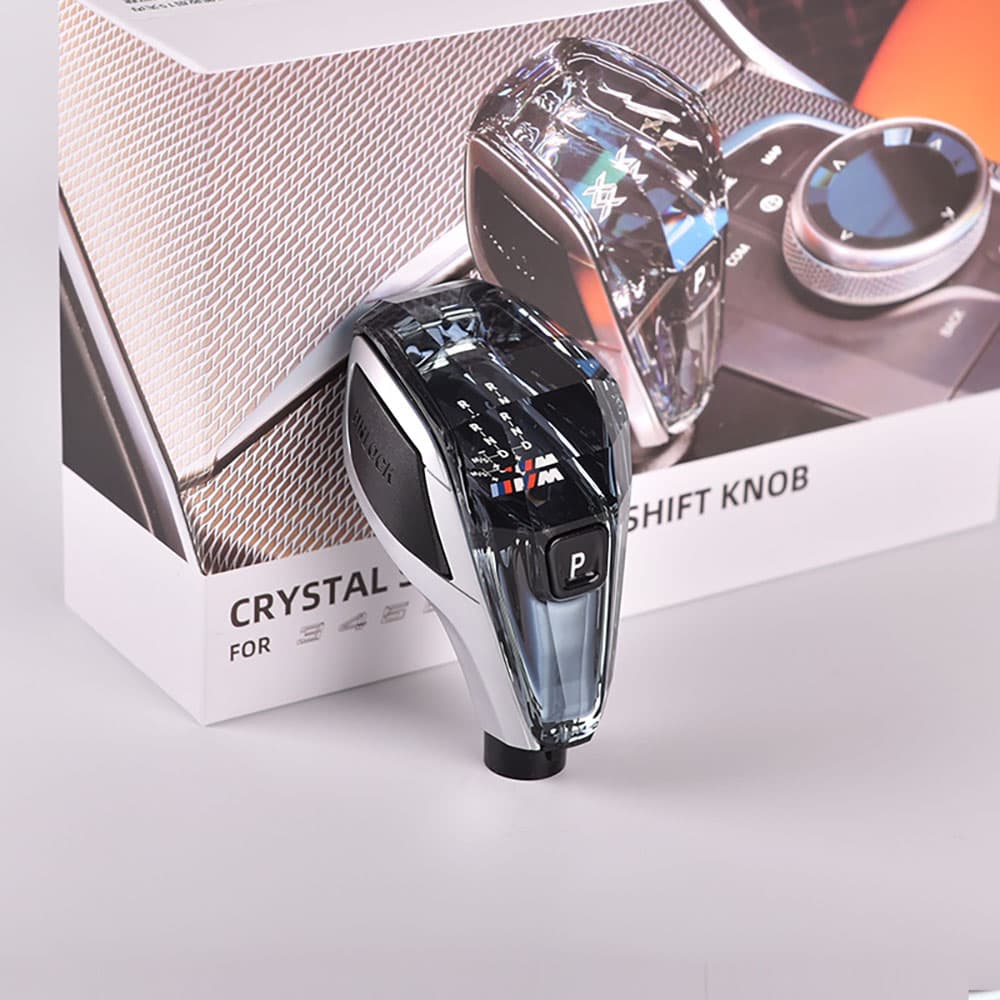 ---
Applicable Models BMW Crystal Shifter
X3iX3 G01 G08 2018-2021

X4 G02 2016-2021

X5 F15 2013-2018

X6 F16 2013-2019

X3 F25 2013-2016

X4 F26 2013-2016

1 Series F20 F21 2013-2018

2 Series F22 F23 2014-2019

3 Series F31 F34 F30 F35 2013-2019

4 Series F32 F33 F36 2013-2020

5 Series G30 G38 2018-2021

6 Series G32 2017-2021

6 Series F06 F12 F13 2013-2017

7 Series G11 G12 2016-2021

7 Series F01F04F02 2011-2014

i8 I12 I15 2014-2021
---
---