75mm Cylindrical Carbon Shifter is very popular in JDM Field due to its cool shape and material properties. It's made from high-quality carbon fiber. This means that it is more strong, lightweight, and wear-resistant. It has a smooth cylindrical shape that fits perfectly with your hand, providing you with a precise and sensitive shift feel.

---
Specification
Name: Cylindrical Carbon Shifter

Material: Carbon Fiber + Aluminum Alloy

Size: 75mm* 34mm

Body Color: Black, Red, Silver

Net Weight: 200g

Package Includes: 1 Carbon Shifter + Adapters

Package Size: 12.5

*7.5*5.5cm

Car Fitment: Universal
---
Features
High resistance, non-corrosive, high-temperature tolerance, and low thermal expansion

It will improve driving feel and shifting due to its low weight and sturdy.


Enhance shifting more smoothly and quickly. Universal fits most vehicles.
---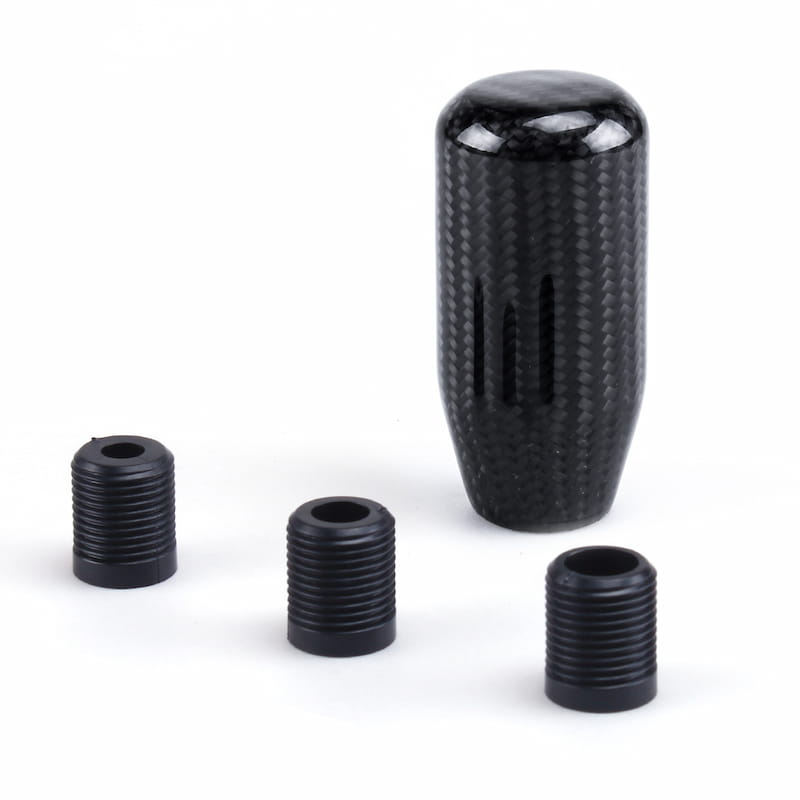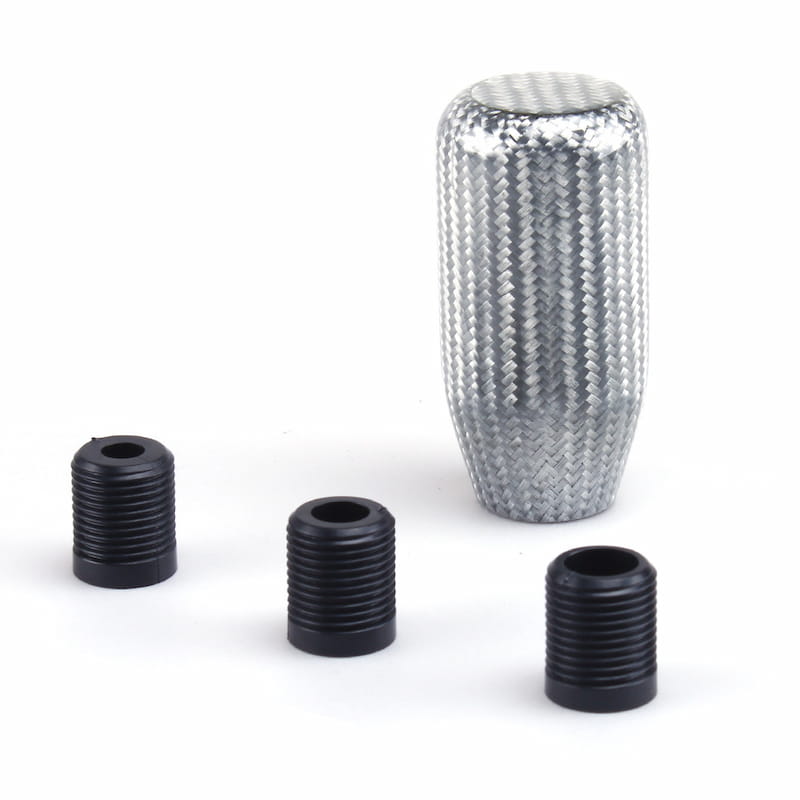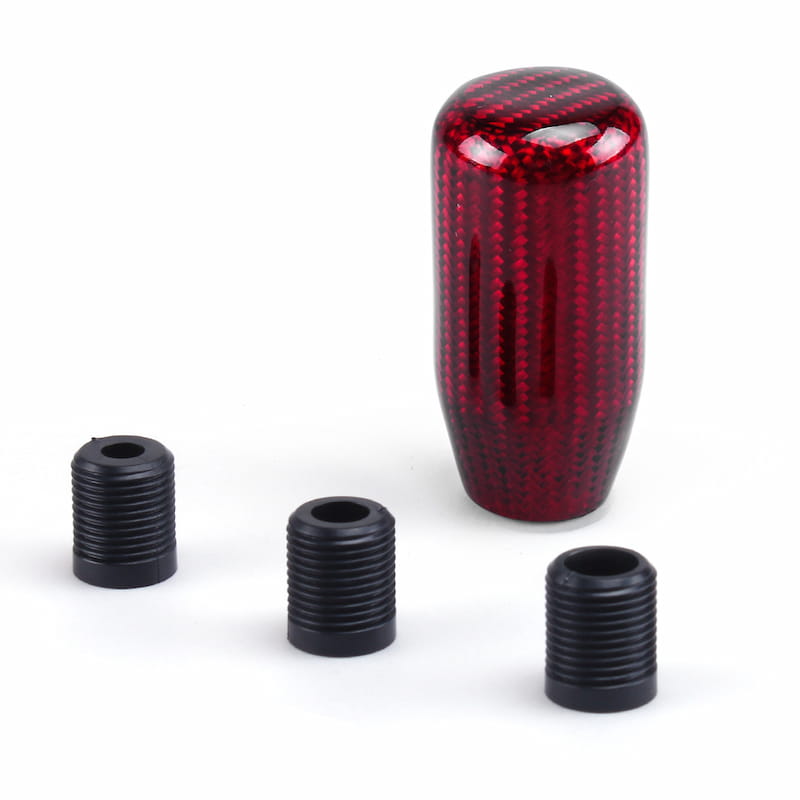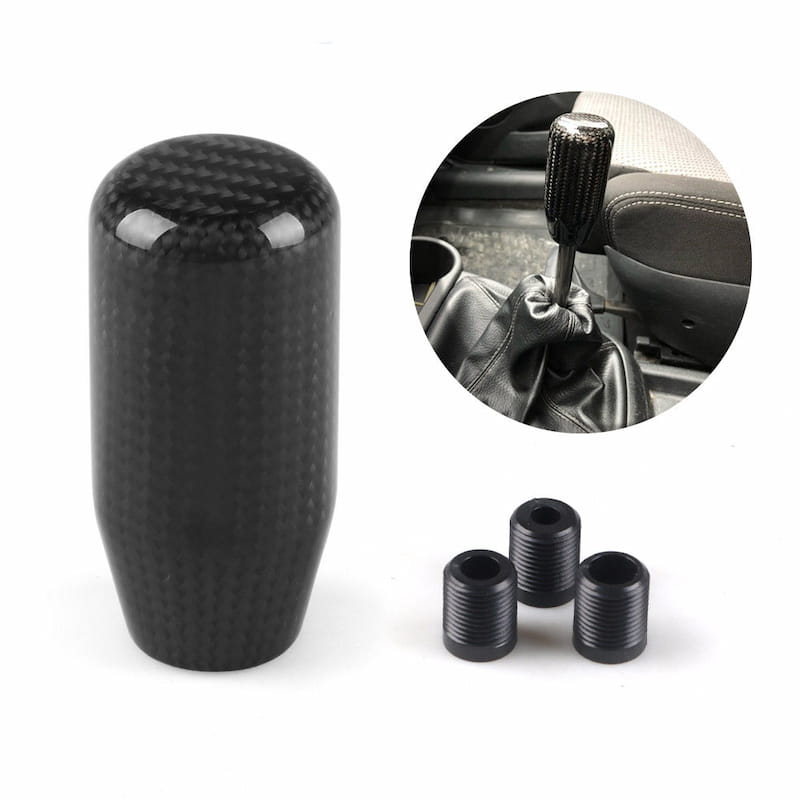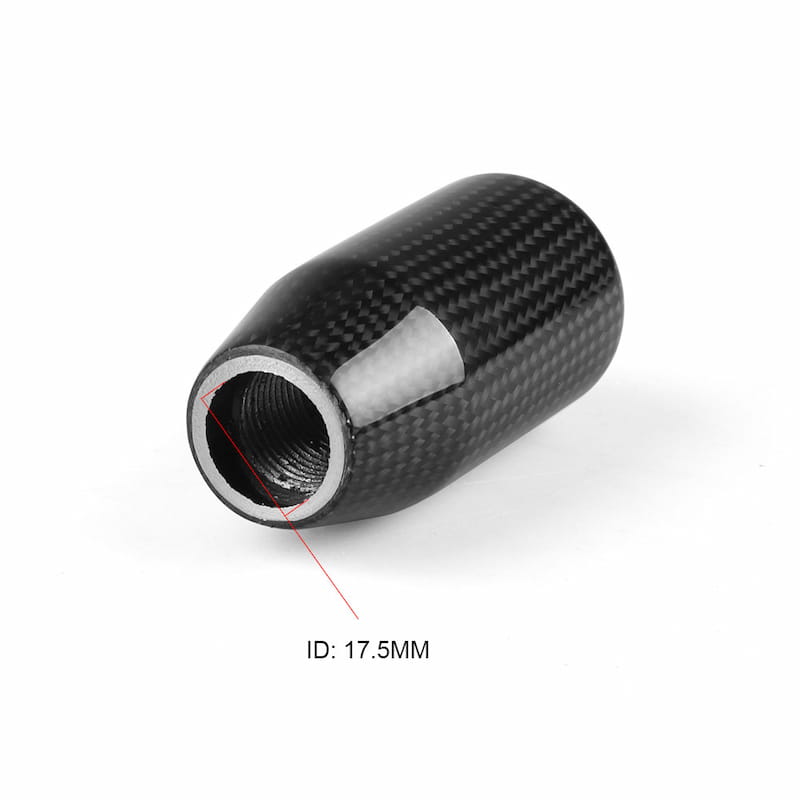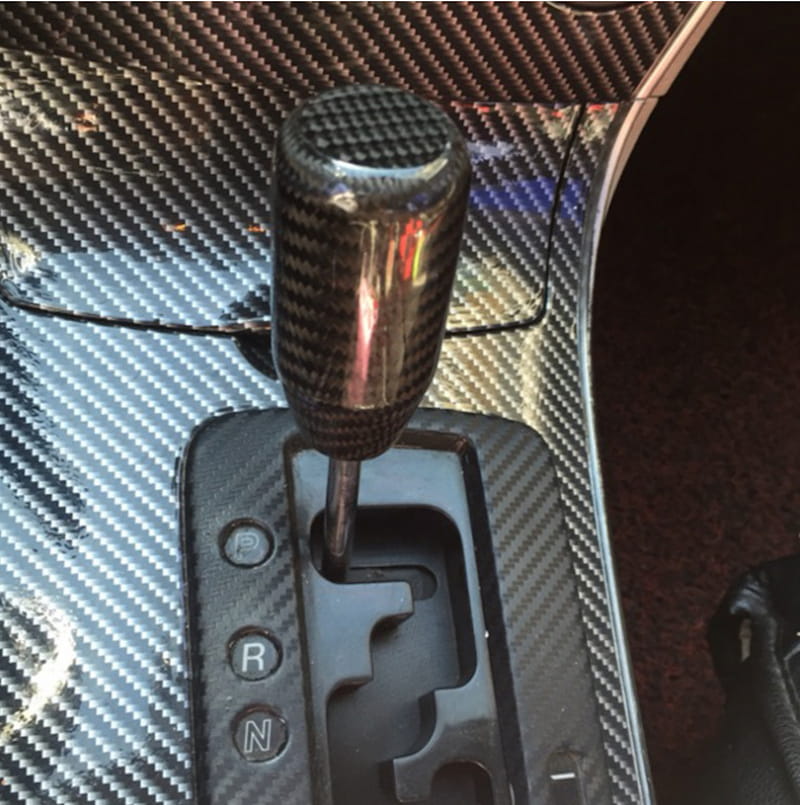 ---
Package of Carbon Shifter
1x  Shifter Knob


3X Adapters: M8*1.25, M10*1.25, M10*1.5.
---
Shop for All Carbon Fiber Shift Knob Products Here