This JDM-style clear real dandelion shift knob makes your car full of Jdm breath. Beautiful accessories, inlaid with real dandelion in clear acrylic, create a stunning visual effect. Shift knobs are compatible with most manual transmission vehicles and have metal adapters for different thread sizes. The shift knob is easy to install and comfortable to hold, enhancing your driving experience. Whether you want to retrofit your car into the JDM style or add some l sparkle to the interior, this shift head is a good choice.
The meaning of dandelion: unrestrained and free, symbolizing the freedom of life, like a dandelion, it will take root wherever the wind blows, brave, like a dandelion, not afraid of being blown to a strange place by the wind, no matter how far the road is, I will not be afraid.
---
Dandelion Shift Knob Specifications
Material: Acrylic, Dandelion, and Aluminum Alloy

Size: 7x 7cm (2.8 * 2.8in) (H*W)

Diameter: 70mm

Color: Crystal

Weight: 228g

Package Size: 8*8*7cm

Accessories: Crystal Dandelion Shifter Head+ Adapters

Applicable models: Manual gear is universal, and automatic gear can also be used without buttons.
---
Installation Steps



1. Remove the original gear shift knob head of your car or vehicle.

2. Take the right size of adapters in the box, and compare the size with the car shifter stick.

3. Put the new shift knob head into the shifter stick.

4. Insert the new shift knob head deep into the car shifter stick.

5. Srew and tighten the shift knob firmly.
---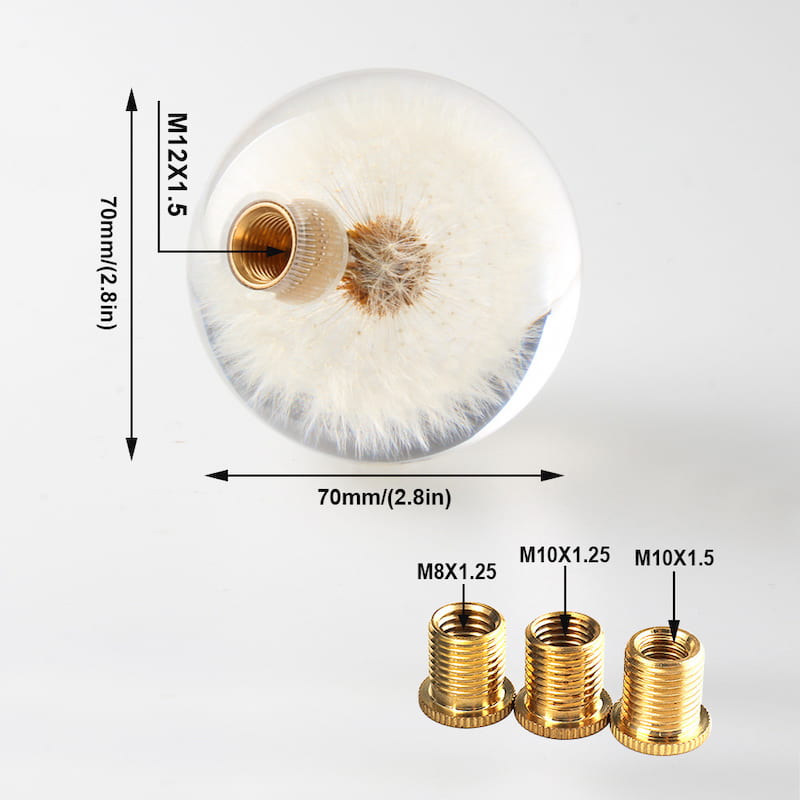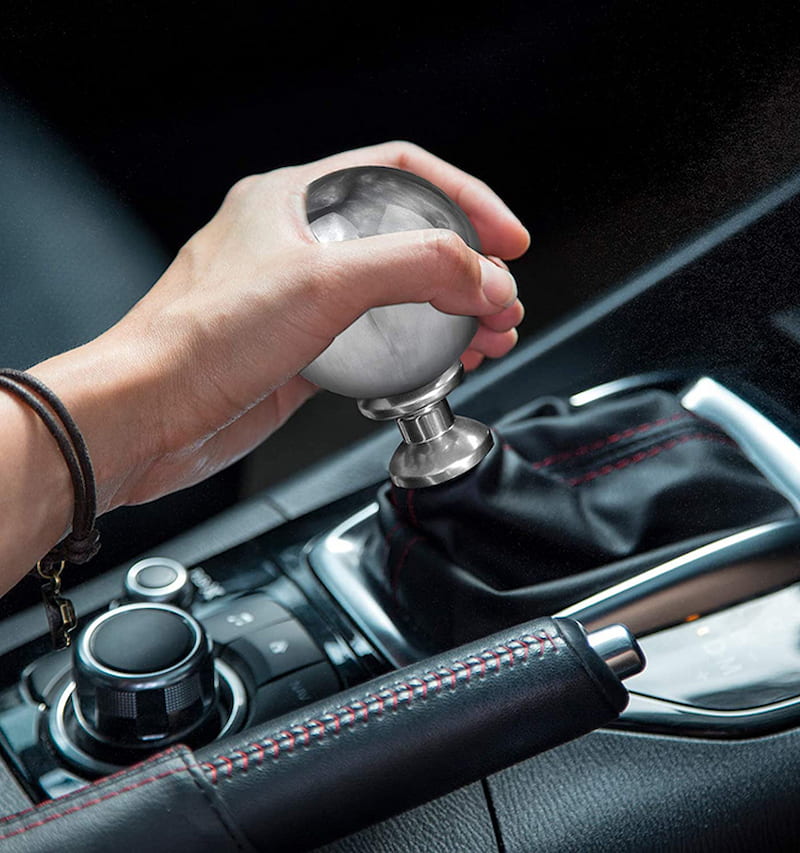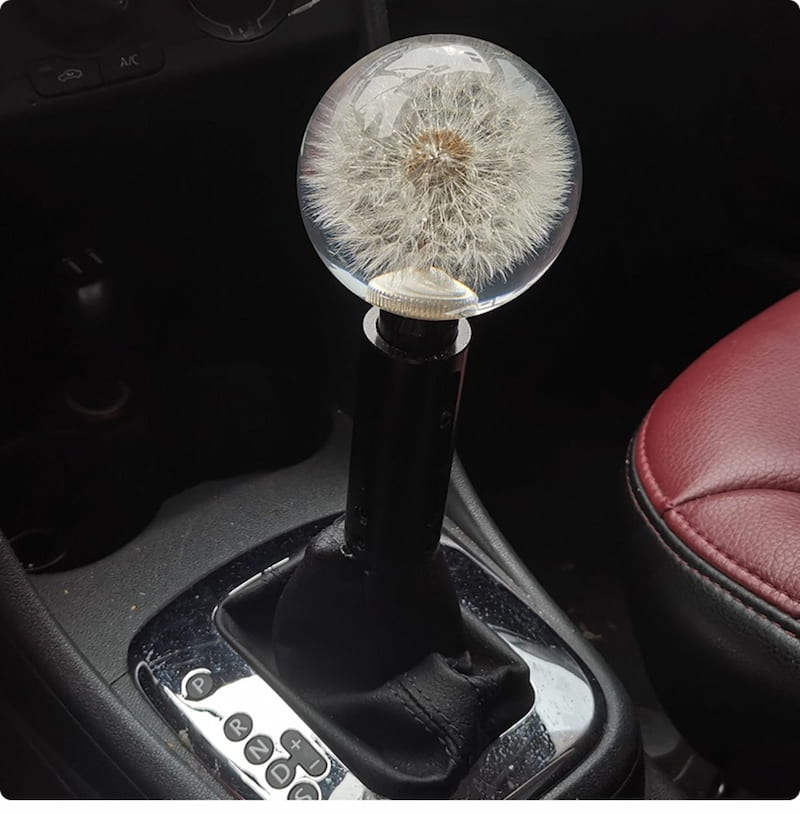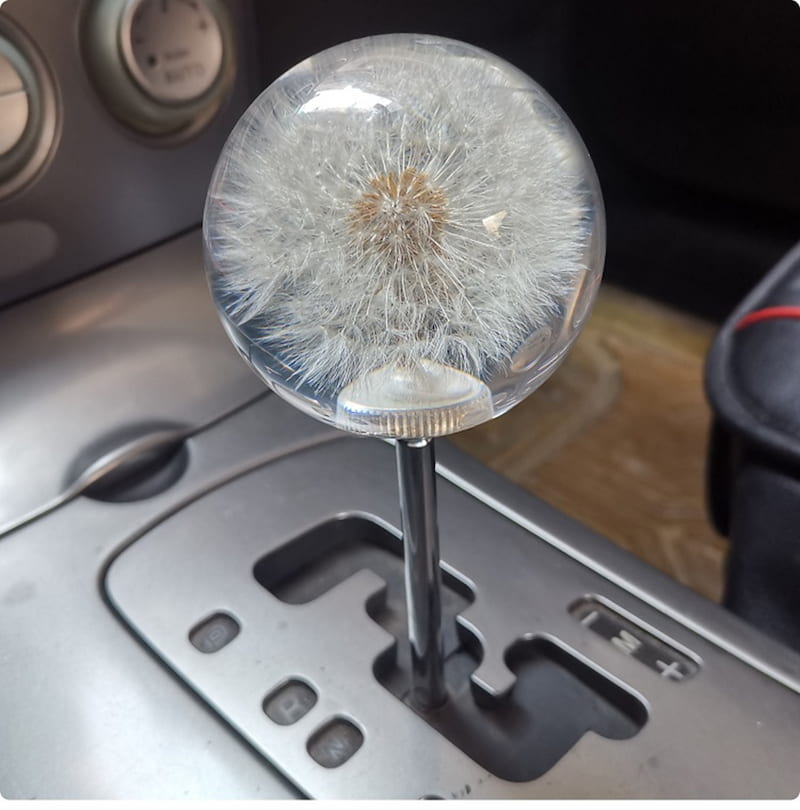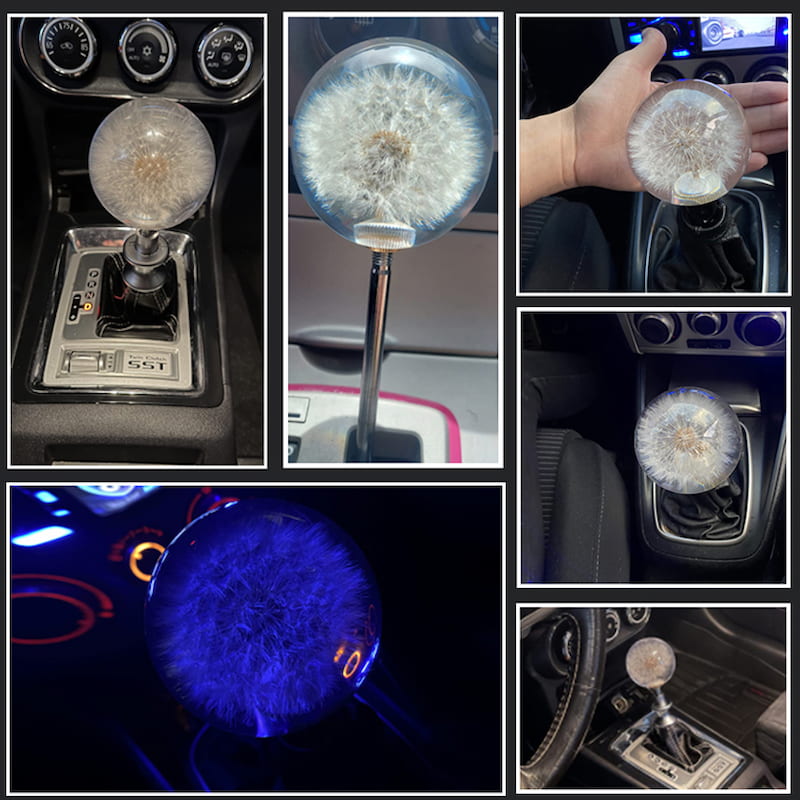 ---
Note
1. Make sure your original stick shifter is removable.
2. Not suitable for the original car shifter with its own irremovable lock/function button.
3. Not suitable for the reverse gear of the original car shifter which needs to lift up.
4. Cannot be installed for those cars with the reverse gear which is next to the 1st gear.
Package Contents:1* Dandelion shift knob(M12*1.25), 3 adapters (M8*1.25, M10*1.25, M10*1.5)