This stylish and durable Glow in the Dark Shift Knob is made of high-quality aluminum alloy and acrylic. It's designed to be comfortable, easy to grip when shifting, and won't fade or degrade over time. During the day, it appears white/yellowish/pink, and in the dark, it glows blue/green/red after absorbing sunlight.
The Glow in the Dark Shift Knob fits most manual and automatic transmission vehicles, making it perfect for 5-speed and 6-speed cars.
---
Specification
Material: Acrylic + Aluminum Alloy

Property: JDM Style

Threaded Insert: 12*1.25MM

Diameter: 54mm

Body Color: White/Yellowish/Pink

Package Includes: 1 Glow in the Dark Shift Knob + Adapters

Package Size: 10*10*10cm

Gross Weight: 0.15kg

Car Fitment: Universal
---
Features
High resistance, non-corrosive, high-temperature tolerance, and low thermal expansion

It will improve driving feel and shifting due to its low weight and sturdy.


Enhance shifting more smoothly and quickly. Universal fits most vehicles.
---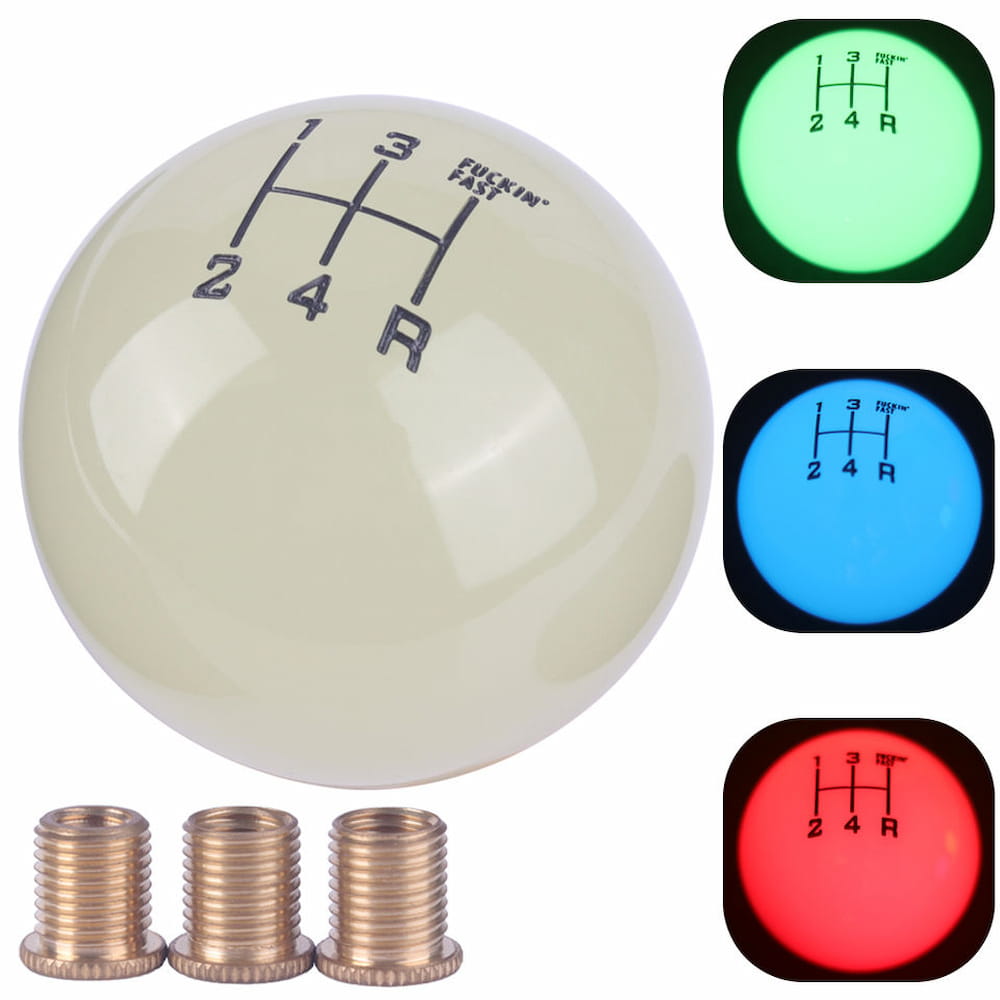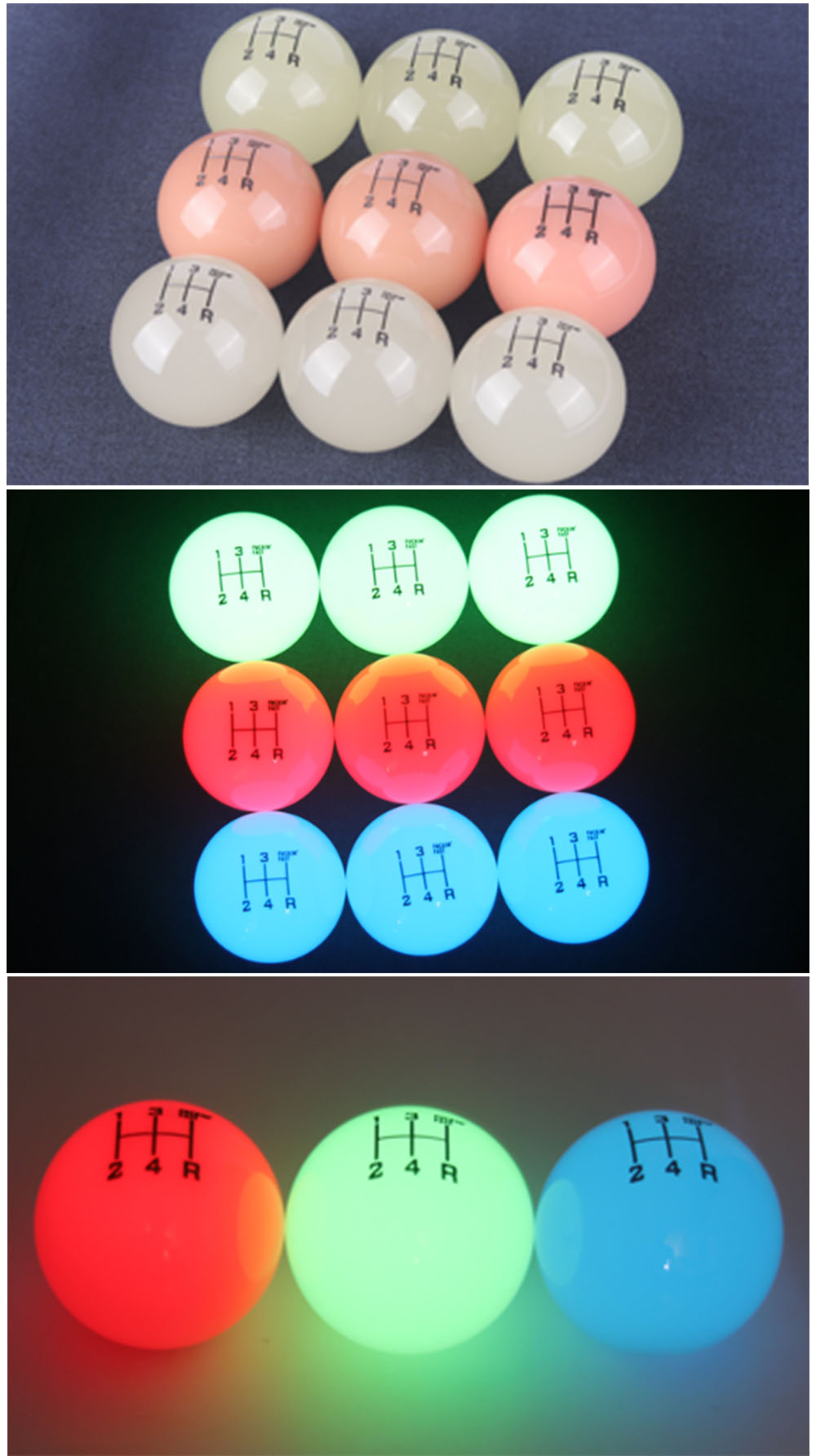 ---
Package of Glow in the Dark Shift Knob
1x  Shifter Knob


3X Adapters: M8*1.25, M10*1.25, M10*1.5.
---