This JDM-style lucky cat ball shift knob makes your car full of Jdm breath. Beautiful accessories, inlaid with fortune cat in clear acrylic, create a stunning visual effect. Shift knobs are compatible with most manual transmission vehicles and have metal adapters for different thread sizes. The shift knob is easy to install and comfortable to hold, enhancing your driving experience.
The Legend of the Lucky Cat: They are usually white in color, and they raise both hands at the same time, which means that "wealth" and "blessing" come together. In addition, the golden bell hanging on the chest of the lucky cat also has the functions of good luck, fortune, and blessing.
---
Specification 
Accessories: Crystal Lucky Cat Shifter Head+ Adapters
Applicable models: Manual gear is universal, and automatic gear can also be used without buttons.
---
Features
1. Material Made of high-quality acrylic material, offers better griping and upgrades your driving comfort. High-quality, durable, good toughness, and can be used for a long time without aging and cracking.
2. Unique design round crystal ball shape with the lucky cat inside, elegant and beautiful, simple and fashionable, the lucky cat inside the ball is cute. The surface is smooth and delicate, without any burrs, and feels comfortable.
3. Applicable models Universal design, suitable for most cars, RVs, or off-road vehicles. This is the best choice for car enthusiasts.
4. Convenient installation Remove the old or aging one and directly replace it with a new shift knob, which is convenient to install and simple to use without other auxiliary tools. You can choose your favorite color to meet your needs.
---
Installation Notes
Remove the original car gear shifter.

Take the adapter to suit the size of the gear lever.

Turn the adapter into the gear lever.

Put the gear head directly on the gear lever.
---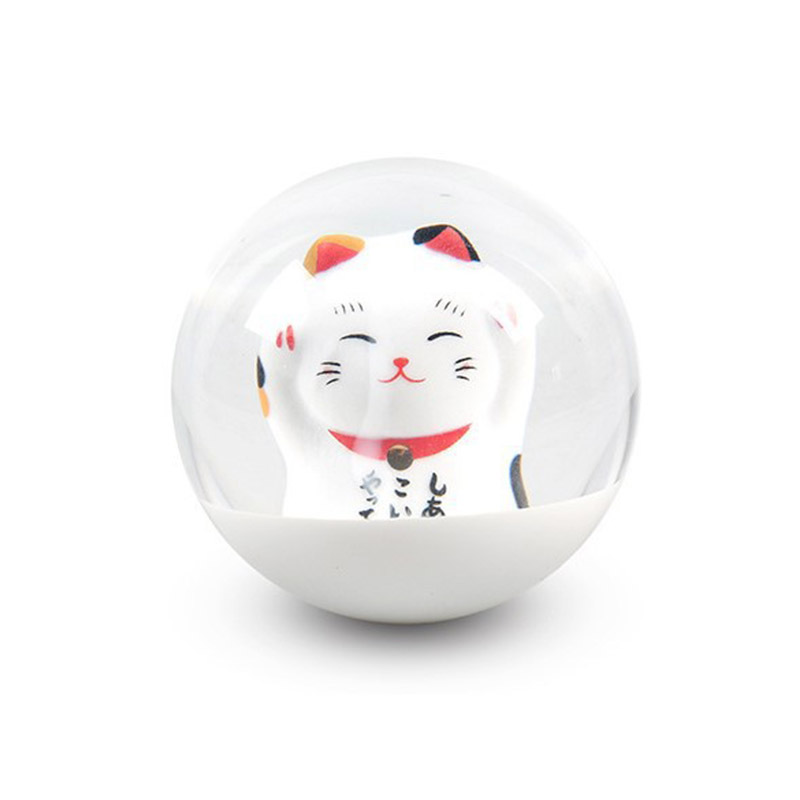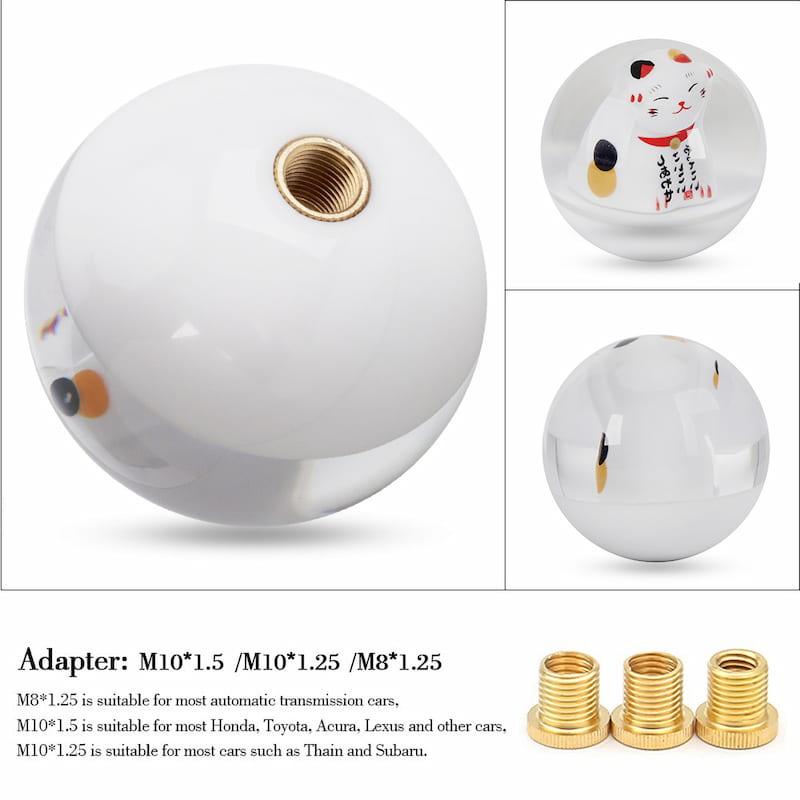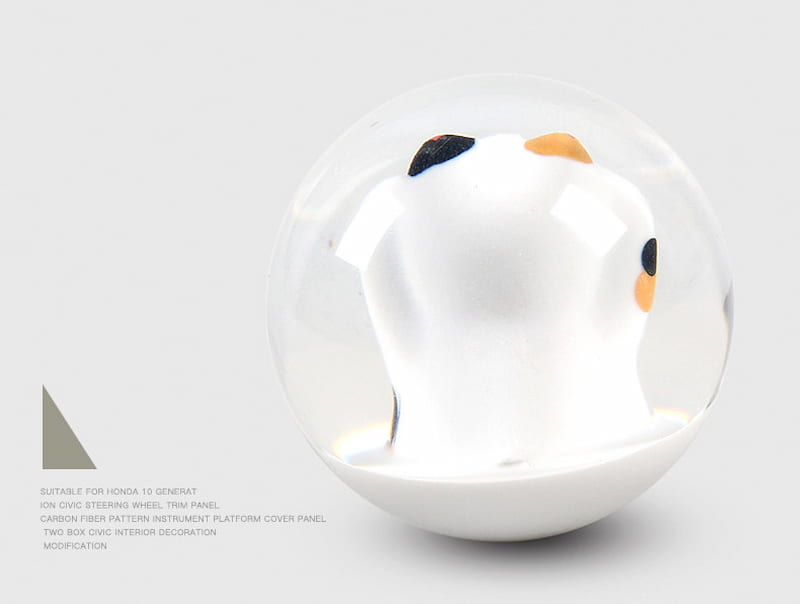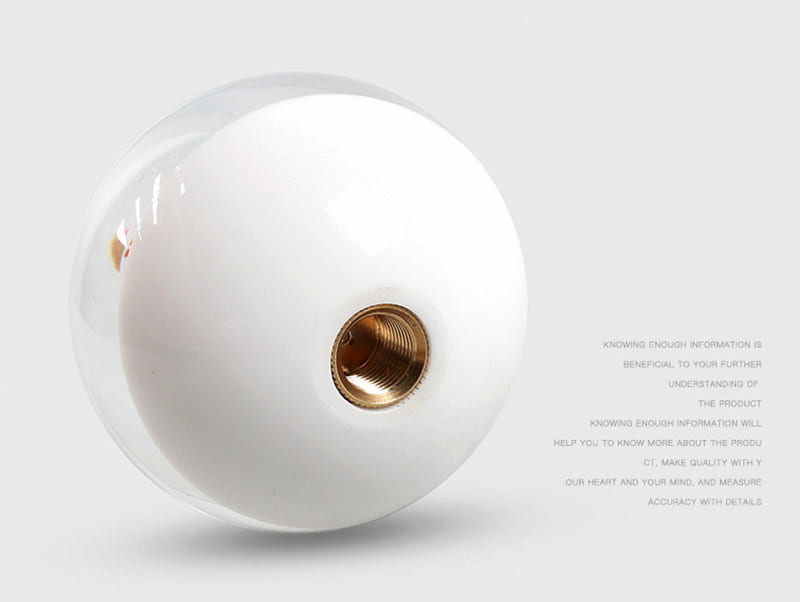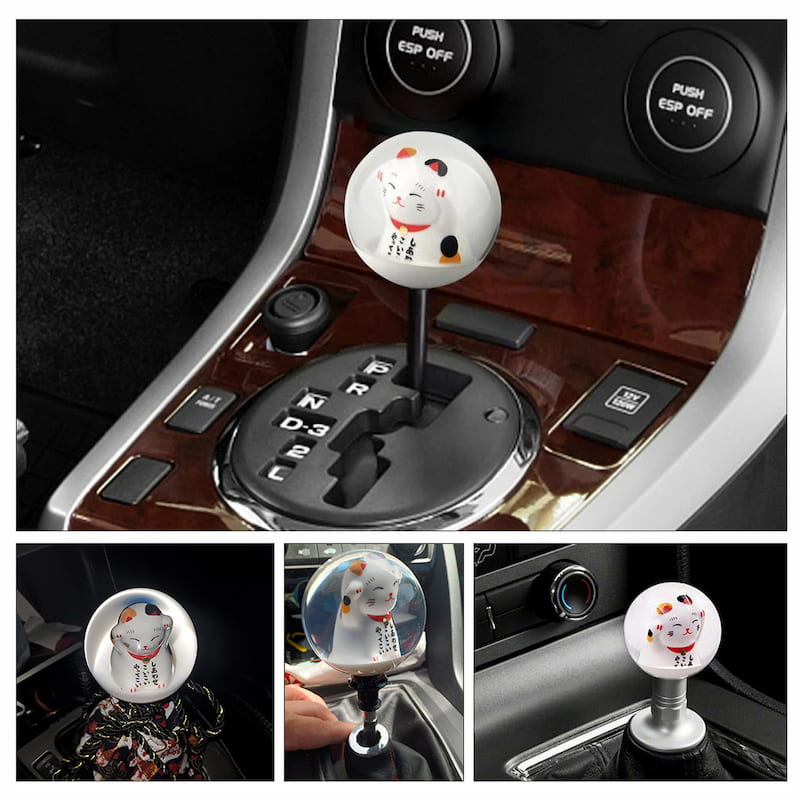 ---