Matte Silver BMW Manual Gear Stick Shift Knob is a replacement part for BMW E 1 3 5 6 Series models. They can enhance the vehicle's appearance and performance. They are made of genuine leather and high-quality ABS material, which is wear-resistant, corrosion-resistant, and comfortable to the touch. The M logo represents BMW's racing division and high-performance models. They are easy to install and fit perfectly with BMW 1 3 5 6 Series E30 E32 E34 E36 E38 E39 E46 E53 E60 E63 E83 E84 E90 E91 E92.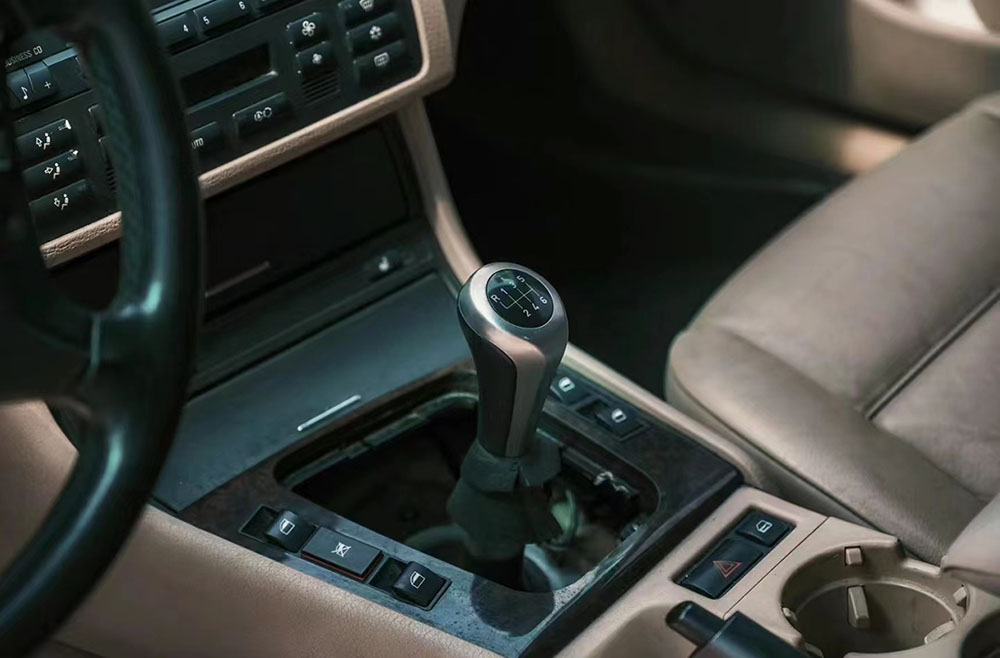 ---
Specifications
Name: Bmw Gear Stick Shift Knob

Material: Leather and ABS Material

Color: Matte Silver + Black

Size: 10*6*5.5cm

Weight: 149g

Speed Number: 5 speed and 6 speed

Model Number: For BMW 1 SERIES E81, E82, E87; For BMW 3 SERIES E30 E32 E34 E36 E38 E39 E46, E90, E91, E92; For BMW 5 SERIES E60, E61; For BMW 6 SERIES E63; For BMW X1 E84; For BMW X3 E83; For BMW X5 E53.
---