Transparent White Acrylic Shift Knob Ball with Bubble is the perfect choice for your vehicle! Its adapters are made of durable brass with a rigid bite degree, providing a tight connection for your gear knob and ensuring a secure fit. It is compatible with most 5 & 6 speed manual automatic gear shift knobs and has an internal thread M8*1.25, M10*1.25, and M10*1.5 and an external thread M12*1.25. Installation is easy and requires no modification, making it a direct replacement. Enhance the look of your vehicle and upgrade your driving experience with this stylish and functional shift knob!
---
Specification
Material: Acrylic + Brass
Single Gross Weight: 0.500 kg
Accessories: Ball Bubble Shift Knob + Adapters
Applicable models: Manual gear is universal, automatic gear can also be used without buttons
---
Features
High-quality manual stick shift knob.Smooth to the touch.

Fits many vehicles with screw-type shift knobs.

Round ball shape design makes you a comfortable grip.

Upgrade your driving comfort and interior appearance.
---
Installation Notes
Unscrew the old shift knob.

Take out the new shift knob.

Choose a suitable adaptor and screw on it.

Put it on the car and it's done.
---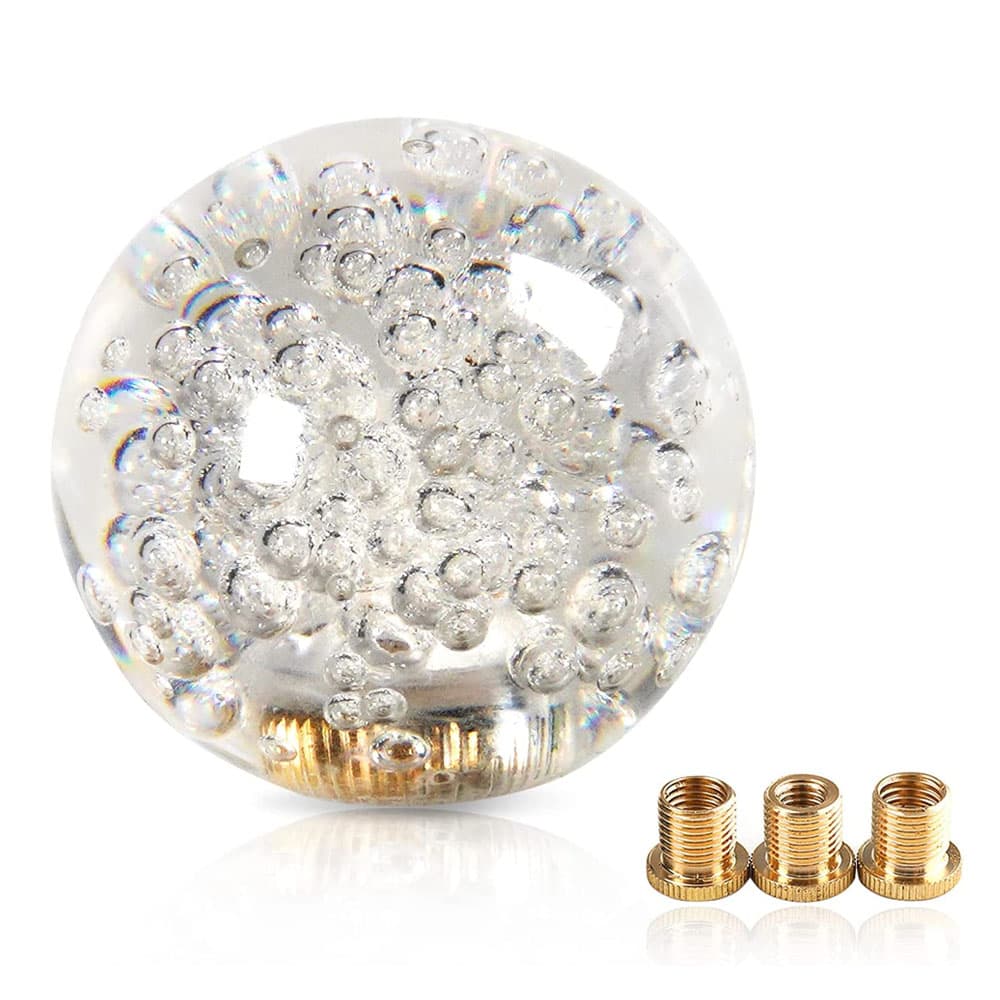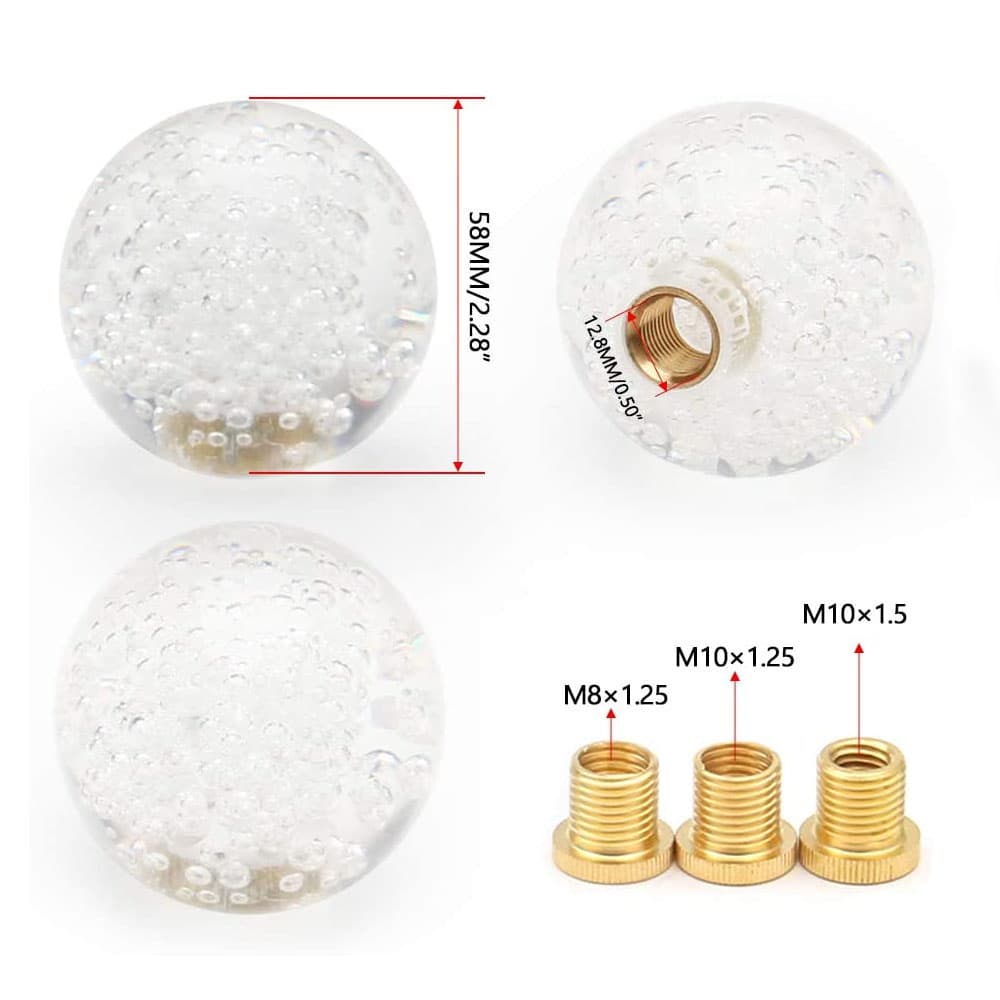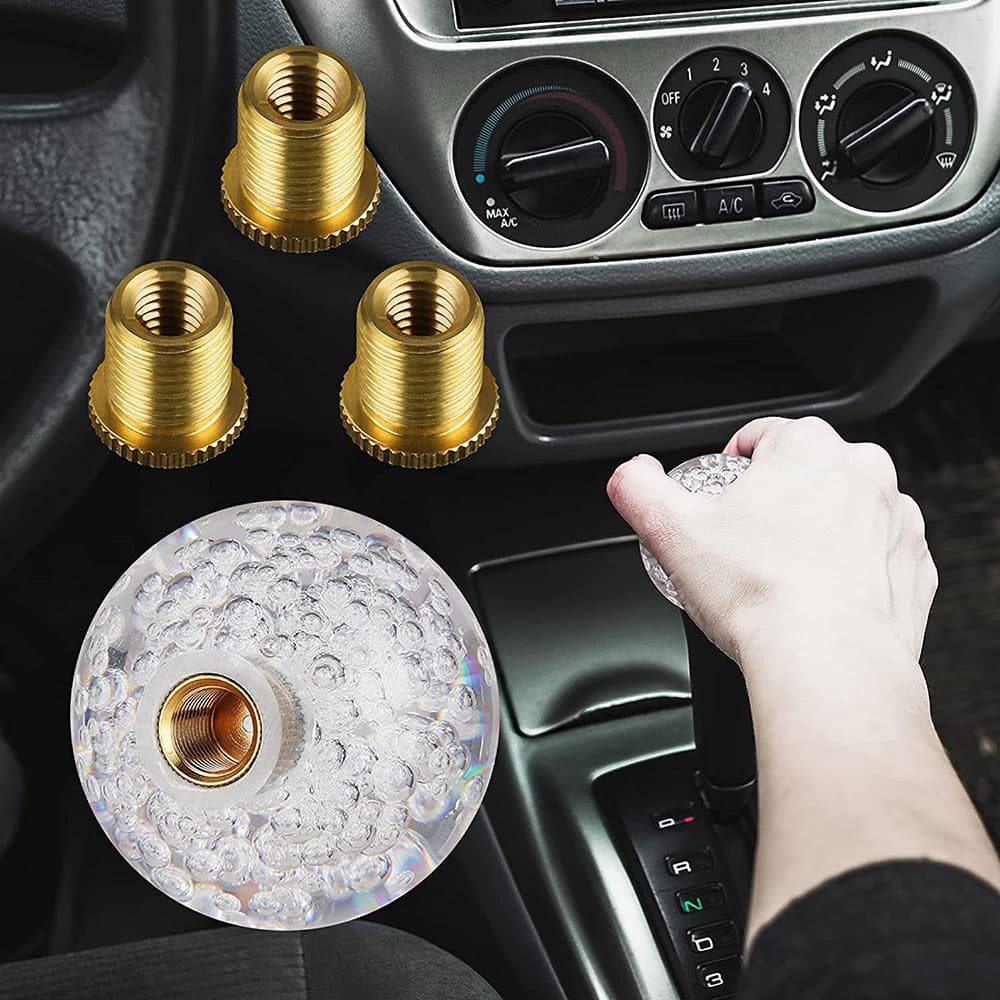 ---