Nowhere else can you find a bmw crystal shift knob with such a personality. LED lights are built inside. It is made by opening the mold with the original car, and the size is consistent with the original car without leaving gaps. It does not affect the functional use of the original car and the surface is glittering and translucent, giving you a luxurious experience.
The perfect combination of technology and comfort. It is the choice of your supreme life.
Good Touch: Covered by a high-quality diamond cut featuring synthetic crystal and smooth metal materials. Upgrading the appearance of your BMW for a better driving experience.
---
Specification
Brand Name: Coolshiftknob
Type: BMW Crystal Shift Knob
Material: Crystal + Metal
Single Gross weight: 0.6 kg
Package: Include Crystal shift knob, Start/Stop button, and Multimedia control button.
---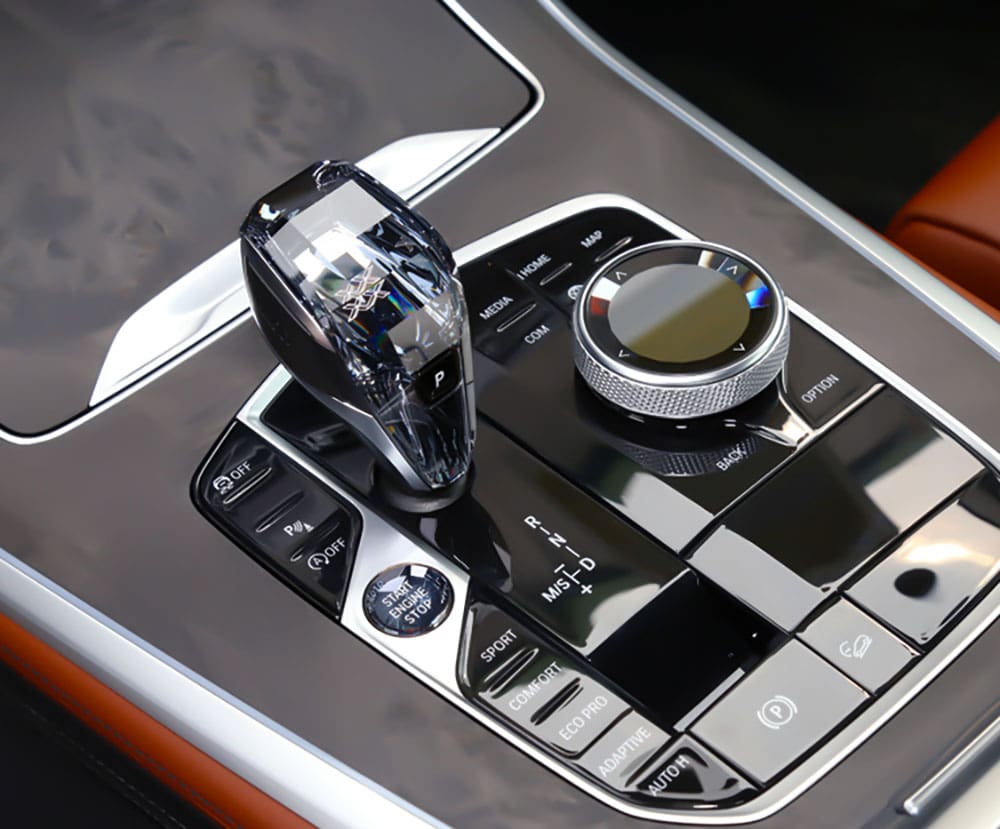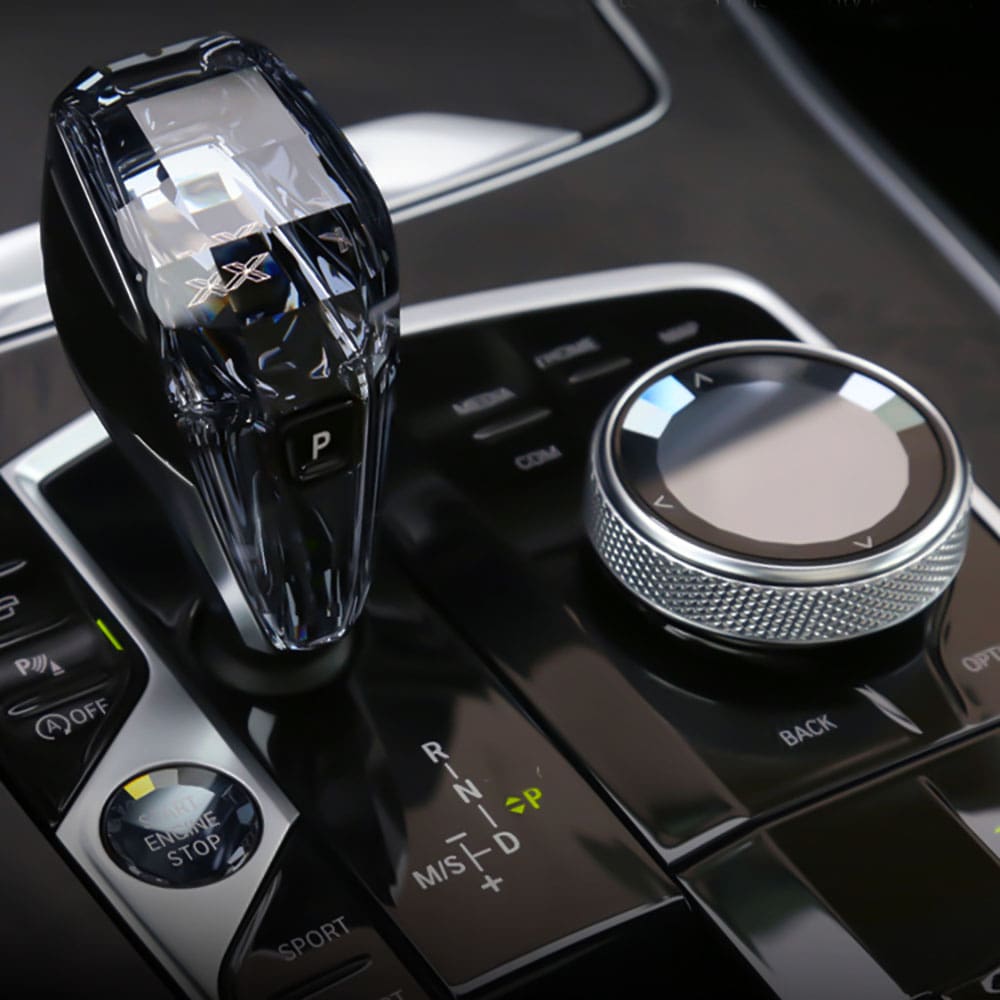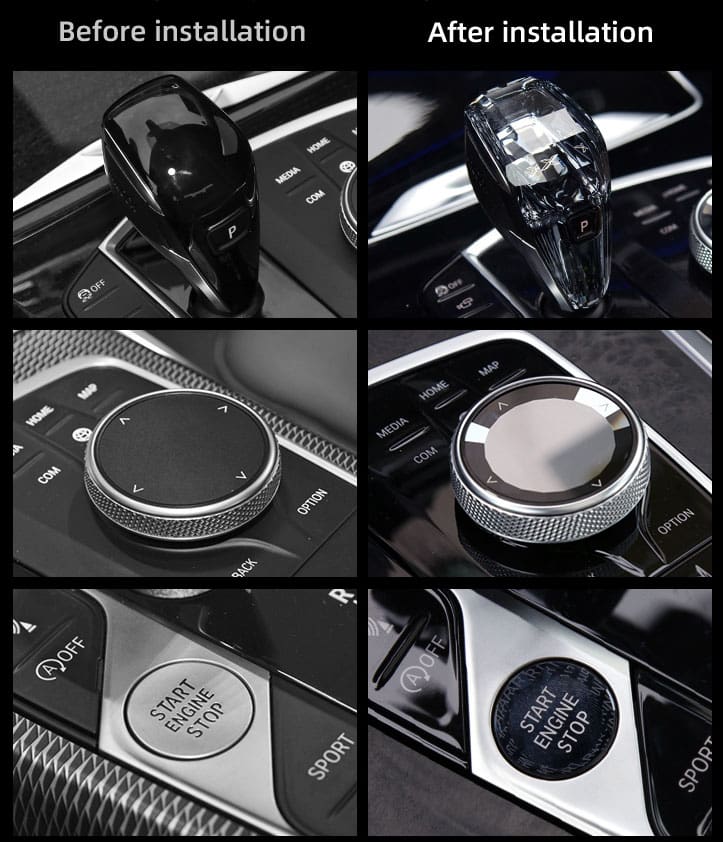 ---
Applicable Models
X5 G05 2019-2022
X6 G06 2020-2022
X7 G07 2019-2022
X3 X4 2022
X3iX3 G01 G08 2018-2021

X4 G02 2016-2021

X1 F48 F49 2020-2021

X2 F39 2020-2021

Z4 G29 2019-2021

X5 F15 2013-2018

X6 F16 2013-2019

X3 F25 2013-2016

X4 F26 2013-2016

X5 X6 E70 E71 2004-2012
---
Compared to Similar Crystal Products
1:1 original shift knob, the same material, and quality.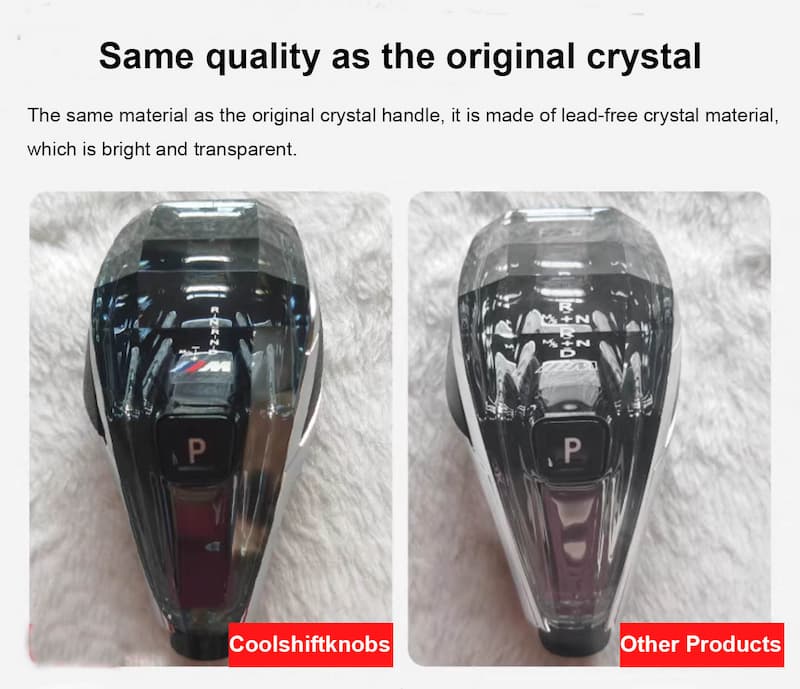 ---
How to Install BMW Crystal Shift Knob