Custom Shift Knobs
Coolshiftknobs craft custom shift knobs for car fanatics and dealerships that serve as replacements or upgrades. Our mission is to make driving an enjoyable experience for all.
Our custom shift knobs are uniquely designed and built to last. You can also share your creative ideas with us, and we are responsible for helping you realize them. Browse our custom shift knob offerings below!
If you are interested in our customized shift knob, please contact us immediately, and we will give you a discount coupon for newcomers! 
---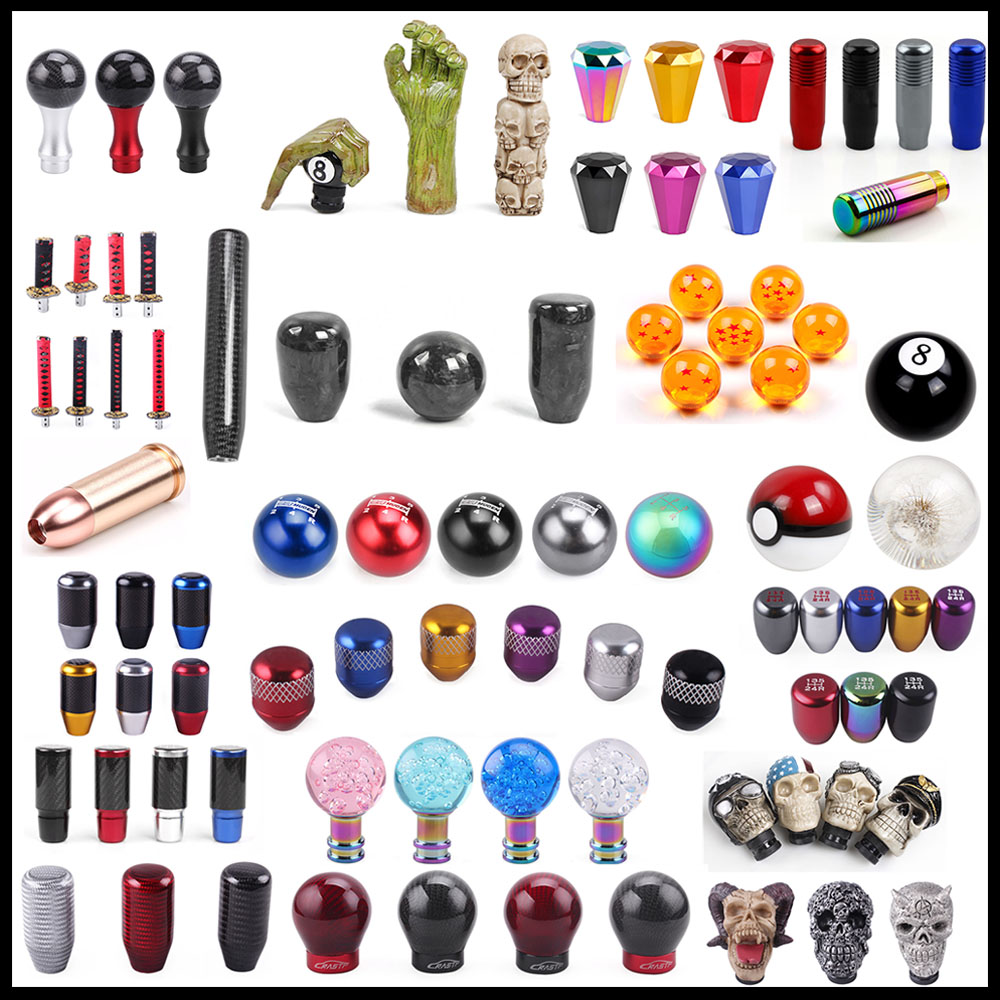 Show Filters
Showing 1–80 of 100 results

Showing 1–80 of 100 results
How to Install Custom Shift Knobs
---
If you can't install custom shift knobs, please contact our customer service directly after receiving the goods. We will provide installation tutorials to ensure your smooth use.
---
Why Choose Custom Shift Knobs From Coolshiftknob
---
Personalize your vehicle: you can freely play creative from a variety of materials, colors, styles, and sizes of choice, to create a unique exclusive shift knob.
Many styles: If you don't know what you want? You can first find our product list to see if it suits your car style.
Durable structure: All our custom shift knobs are made of high-quality materials and stand the test. You can rest assured that your gearshift can stand the test even under the worst conditions.
Easy to install: All our products are easy to install. Simply remove the original gear head and replace it directly with a new custom shift knob.
---
Shop For All Shift Knob Products Here