JDM Gear Shifter & Culture
JDM refers to the Japanese domestic market, which specifically refers to some models and accessories produced in Japan, which have gradually become popular in countries all over the world after the development of time. 
JDM models originally originated in Japan in the late 1970s. They have exclusive appearance and configuration, the suspension system adjustment is biased towards a sporty style, the vehicle responds faster, and is equipped with an exclusive engine.
Because of the emergence of this market that pursues individualization, Japan has become the wind vane of modified cars in Asia and even the world, and there are also a large number of excellent modified factories such as Spoon, HKS, RS*R, MCR, etc.!
For the same car, many refitting factories will release modified parts for this purpose, and you have countless different combinations to achieve the effect you want. Diversified modification methods are also the reason why JDM can be popular all over the world!
In order to pursue the JDM style, crazy fans will replace all non-original components to become as "Japanese original" as possible. From the engine, the rim, to the shift knob, the turn signal, the license plate frame without exception.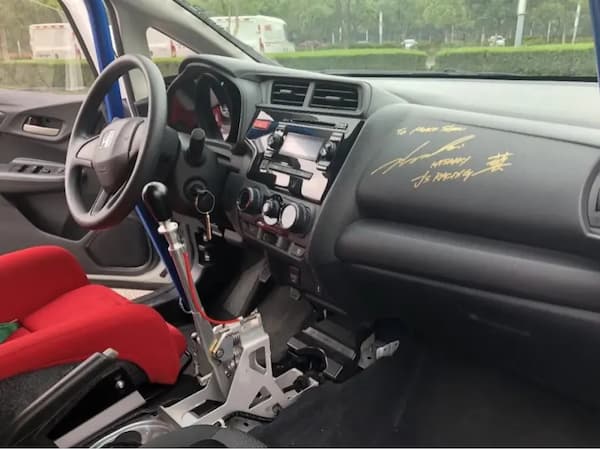 The JDM Gear Shifter is an aftermarket racing gear shift knob designed to improve your shift experience and enhance the aesthetic of your car. They are usually made of high-quality raw materials, such as aluminum alloy, carbon fiber, leather, and acrylic. And have many types of shapes, sizes, and colors. They are designed to suit your preferences and match your car theme.
Advantages of JDM Gear Shifter
Whether you want dragon ball knobs, carbon fiber knobs, or colorful led bubble knobs, any products are here! Browse our products of JDM gear shift knobs now to find the best one for your car.
Why Choose JDM Gear Shifter from us?
1. Material: We use environmentally friendly acrylic raw material; We have a permanent acrylic material agent who provides us with superior quality acrylic. Thanks to our long-term cooperation, we can get a flexible order and delivery of acrylic material.
2. Techniques: We have our own well-equipped factory which now has 6 production lines. We use cutting, polishing, hot bending, CNC engraving, sandblasting, sticking, laser engraving, printing, spraying, grinding, etc. (Company & Manufacture Info)
3. Service: We offer OEM and ODM services. 95% of acrylic products are customized; so we have excellent engineers and technical personnel devoted themselves to the acrylic field for many years here to design for you.
Coolshiftknobs is a professional supplier of JDM gear shifter products, Select what you need and let your vehicle improve in performance & appearance.